Zanu PF blocks Makamba from participating in internal polls over alleged affair with Grace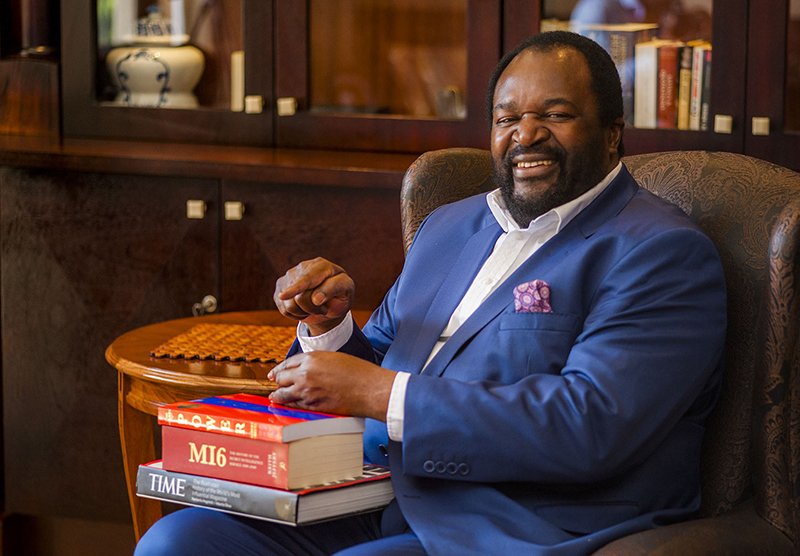 By Andrew Kunambura
HARARE — Businessman James Makamba's alleged trysts with Grace, have come back to haunt him, 16 years after the alleged illicit liaisons forced him to flee to South Africa from the furious late strongman, Robert Mugabe.
Makamba was arrested in 2005, ostensibly for externalising foreign currency but many hint at his alleged affair with nubile Grace as the main cause for his months' incaceration at Harare remand prison.
Makamba later skipped bail and had been living in South Africa until Mugabe was deposed in the Emmerson Mnangagwa-backed military coup in 2017. Makamba wanted to contest the Zanu PF provincial chairmanship of Mashonaland Central next week but yesterday the Politburo, on the advice of the Joint Operations Command of the province, ruled him out citing security concerns.
"If he could go after Robert Mugabe's wife, what would stop him from grabbing power at any cost?" they asked, adding he had the guts to do anything.
They claimed he was "a daring, reckless and excitable individual" who should always be watched.
"The second concern," sources said, "were genuine fears he could be working for or with the G40. Remember he is from Mt Darwin, the home of G40. So there is that suspicion as well. Mt Darwin is the strongest support base for Zanu PF and cannot be left in questionable hands.
"Grace has most of her assets in the province. She holds sway in Zanu PF as she was the main driver of G40. She still has foot soldiers in there," they said.
"And now that she is a widow," they said, "what would stop them from rekindling their affair? So, his link to Grace was a major concern, moreso when she is refusing to have her late husband reburied at the National Heroes Acre."
Other dynamics at play are Makamba's fight to have his farm back which was taken over by Mnangagwa's bodyguard-in-chief, Brigadier-General Felix Mhonda.
"Add too, his battle to regain his shares at Telecel which are now in the hands of a consortium represented by the President's son-in-law, Gerald Mlotshwa! It's a volatile mix," sources said.
Makamba is therefore not running, they said. That leaves businessman Tafadzwa Musarara and embattled Home Affairs Minister Kazembe Kazembe to lock horns on December 28.
— NewZimbabwe