H0rny and naughty passenger mastur_b@tes in front of a woman on plane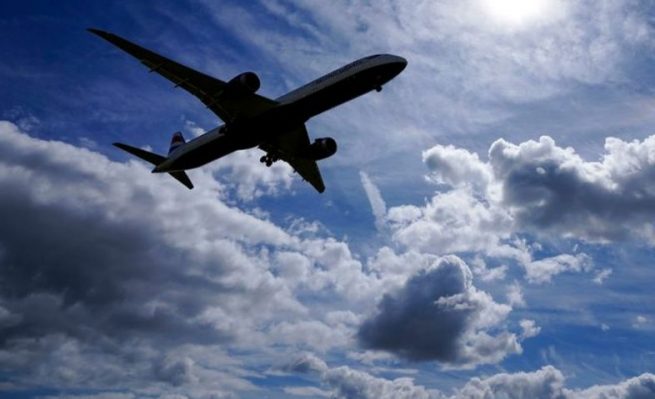 A NAUGHTY passenger from the USA was arrested for allegedly mastur_b@ting on a plane.
He allegedly also exposed his big 4-5 on a Southwest Airlines flight from Seattle to Phoenix.
Daily Mail reported that the man, identified as Antonio Sherrodd McGarity, was arrested after the plane landed at Sky Harbor International Airport in Phoenix.
It's reported that during an interrogation with the police, the accused allegedly admitted to mastur_b@ting on the plane.

According to the complainant, McGarity exposed his huge pen!s by pulling down his trousers and began mastur_b@ting moments before the flight took off, just after 6am.
"The woman told police officers in Phoenix that McGarity pleasured himself in front of her on four separate occasions during the flight, which lasted two hours and 37 minutes, using both his left and right hands," the article read.
McGarity was taken into police custody.
He is facing a charge of public indecency, which carries a sentence of up to 90 days in prison.
Southwest Airlines has now placed McGarity on its no-fly list. He has been banned from travelling with the airline for life.
— Daily Sun