Debora Fraser forgotten in life but remembered in death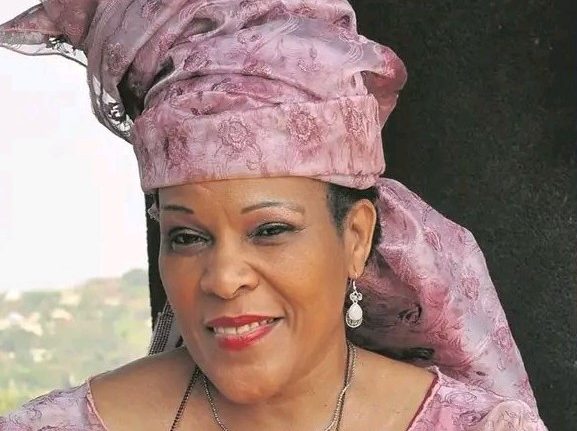 ..Fraser died struggling but buried Like royalty
Deborah Fraser has been laid to rest in a ceremony fit for royalty. The award winning gospel star Dr Deborah Fraser, who had been battling diabetes for years, died on Sunday in the presence of her family at the Chris Hani Baragwanath Hospital in Soweto.
The funeral service of the late gospel sensation was held in Durban. Family, friends and industry colleagues have gathered in Stamford Hill to pay their last respects to the singer.
Fellow Gospel artists who attended the service included Bishop Benjamin Dube and Sipho Makhabane AKA Big Fish. We also spotted Jabu Hlungwane and Yvonne Chaka-Chaka amongst other celebrated musicians.

A memorial service was held for Fraser earlier in the week. Controversial advocate Ike Khumalo interrupted Deborah Fraser's memorial service in Johannesburg this week because he "knew about the gospel star's struggles and is tired of government's mistreatment towards artists".
Khumalo made a stir when he took to the stage as a planned address by a representative of the department of arts and culture was in progress. He took to the stage to ask where the department was when Deborah Fraser was struggling.
Although Fraser was struggling financially, her send off was fit for a Queen. The set-up, everything was on point. She has been buried in a White and Gold coffin. However, some people are still not happy with the fact that an icon like Deborah Fraser was facing struggles and no one reaches out for her.
"How Deborah Fraser died poor after making so many hits defeats me. These celebrities only look out for each other on our screens. They did not make effort to assist her. She's not even getting a state funeral", a Twitter user said.
People won't visit you when you are sick. They won't attend your memorial service but, they will ONLY show up at your funeral when they see cameras. Hypocrites, another tweep said.
Batho Batsho Bakopane (B3) Funeral Services had to offer the family of the late gospel singer Dr Deborah Fraser to cover funeral costs. She died struggling but buried like royalty! Mmapula