July Moyo orders local authorities to pay for overpriced fire engines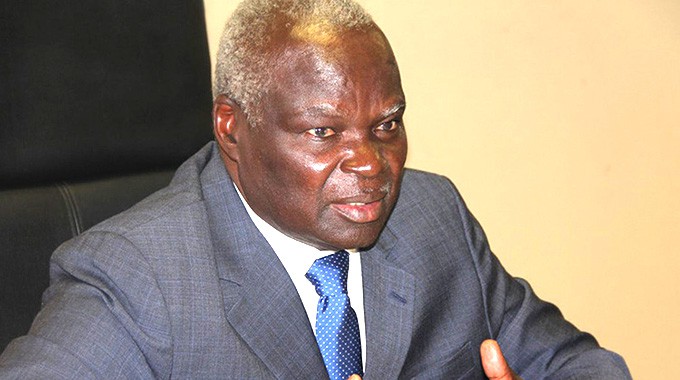 HARARE – Local government minister July Moyo on Monday faced fresh accusations of circumventing the public tendering system by ordering rural and urban councils to divert devolution funds to pay for fire engines from a Belarusian company owned by President Emmerson Mnangagwa's associate, Alyaksandr (Alexander) Zingman.
The murky arrangement, which Moyo said was a "government-to-government" agreement, could cost the councils over US$32 million, according to a tally of overall costs.


The fire tenders are hugely overpriced at US$464,296 each, according to available evidence.
In a letter to town clerks, secretaries and CEOs dated June 20, Moyo's local government ministry said each "rural local authority" would get one fire engine while "urban local authorities" would get two and "metropolitan local authorities" are in line to get three each.
"Metropolitan authorities" refers to the major cities of Harare, Bulawayo, Mutare, Masvingo, Gweru, Kwekwe and Masvingo, which will be due three fire engines each at a cost of about US$2.8 million.
Urban local authorities, which includes towns like Victoria Falls, Beitbridge, Bindura, Gwanda, Marondera, Kadoma, Kariba, Redcliff, Chitungwiza, Chinhoyi, Zvishavane, Chegutu and Zvishavane would receive two fire engines each.

There are about 50 "rural local authorities", each set to receive a fire tender at a total cost of over US$23 million. The order will top US$32 million for around 70 fire engines.
Justifying the fire engines order without consultations with the municipalities, Moyo said they would "alleviate capital equipment shortages in local authorities."
"The government of Zimbabwe will procure fire tenders from Belarus on a government-to-government agreement… The funds to procure the equipment will be deducted from the 2022 devolution allocations and will be done over a period of 12 months starting in March 2022," the local government ministry said.
Government sources told ZimLive that the ultimate beneficiary of the tender contract is Zingman, a controversial Belarusian tycoon who has met Mnangagwa and members of his family more than a dozen times.
The controversial businessman previously linked to the arms trade has put together opaque deals which have seen Zimbabwe import agricultural equipment and buses worth tens of millions of dollars from Belarus.
A photograph published online showed Zingman meeting Mnangagwa and his son, Emmerson Junior. It is thought the photo was taken between 2019 and 2020. Emmerson Junior is a business partner of controversial petroleum tycoon Kudakwashe Tagwirei, according to multiple sources.
Anti-corruption watchdogs have sounded the alarm over the Zimbabwe government's procurement systems allowing ministers to by-pass the open tendering system to benefit dubious companies owned by politically-linked individuals.

Harare residents have dragged Moyo to court after he pushed through a contract for a waste-to-energy project at the Pomona dumpsite at a cost of €304,000,000 (about US$320 million).
The deal was signed with Netherlands-registered Geogenix BV, a company which has no prior experience in a similar project and has questionable financial capacity.
Geogenix BV is owned by Albanian Mirel Mertiri, who is under investigation in his own country for million-dollar corruption involving an incinerator project.
Realising the City of Harare might not be able to finance the deal, Moyo inserted a clause which said Geogenix would be paid from devolution funds, whose distribution the treasury manages on instruction from the local government ministry.
Local authorities argue that the concept of devolution adopted in a 2013 constitution was to allow them to plan their budgets at the local level, considering their most pressing projects. Harare residents who took Moyo to court over the Geogenix deal argued that the use of devolution funds without consulting residents or their elected representatives.