Macheso's double celebration next Friday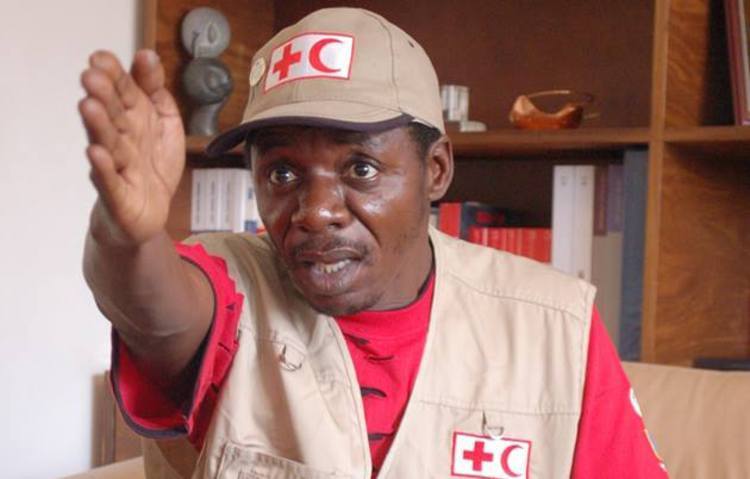 SUNGURA doyen Alick Macheso is ready for his double celebration on Friday.
June 10 will be a special day for the "Charakupa" hitmaker as he not only celebrates his 54th birthday, but also the official unveiling of his latest offering "Tinosvitswa Nashe".
The six-track album will be launched at the group's traditional hunting ground, the Aquatic Complex in Chitungwiza.
The much-awaited sungura maestro's 12th studio album comes exactly four years after his last offering "Dzinosvitsa Kure".
"I cannot explain the excitement in me because of this album. Above all, this is an important occasion for us as Orchestra Mberikwazvo. A lot has happened in the past two years due to Covid-19.
"It is by God's grace that we are still able to meet our fans for this special moment. We have songs that capture what we have gone through," said Macheso in an exclusive interview with The Sunday Mail Society at his Alema Studios in Chitungwiza.
Baba Sharo, as the sungura artiste is affectionately known by his legion of fans, has literally spent the last two or so weeks camped at his studio.
He is not living anything to chance.

A lot is expected from the veteran musician.
"Kumba havachatondizive nekuti ndiri kutogara pano (they have forgotten about me back home, as I am spending most of my time here). My day ends around 4am, then I go home to bath, change clothes before returning a couple of hours later," he said.
The charismatic musician has over the years demonstrated exquisite artistry with his unrivalled guitar-playing skills, poignant lyrics and vocals.
The sungura torchbearer's compositions are some of the finest and he has little or no point to prove anymore.
However, he continues to be a questing spirit, largely driven by the desire to please his die-hard fans and set new trends.
"I do not like to make the same thing all the time. When I walk into the studio, the idea is to come up with something new for our fans. An album has to be new in every sense and that is the case with 'Tinosvitswa Nashe'.
"All my albums sound different. However, I always stick to hardcore sungura and I am not a fan of auto-tune. I like my work to be as 'manual' as possible. Vocals should sound as they do on live stage," said Baba Sharo.
But, like any musician, the road has been bumpy in some instances.
This was particularly the case when he released "Kwatakabva Mitunhu" (2012), which many argued was lukewarm.
"I stand guided by our fans. From the very first album to the current one, we follow particular themes and that in a way determines the overall production," he explained.
"Yes, reservations were made and we addressed everything on 'Tsoka Dzerwendo' (2016) and 'Dzinosvitsa Kure' (2018)."
Veteran producer Bothwell "African" Nyamhondera, working alongside seasoned engineer Arron Tom, made sure the sound was kept as compact and crunchy as possible.
Talent galore at Orchestra Mberikwazvo also kept monotony at bay.
Tafirei Nyamunda, Zakaria Zacharia, Francis "Sekuru Poto" Charamba, Mike "Mikoro" Adilino took turns on the rhythm guitar, while Devine Muzenda and Noel "Noero" Nyazanda had a dance on the lead guitar.
Drums were under the tight grip of Givemore Chokumanyara and Paul Mpofu.
Lead and backing vocals were done by the maestro himself.
He was also in charge of the bass guitar.
"There was no room for complacency, vanga vakatsikana vakomana," said Baba Sharo with a chuckle.
"Everyone had a chance to present his lines and we would then vote for the best. I am confident that in 'Tinosvitswa Nashe' we created a fine product for our fans. I have worked with Nyamhondera during my days with Khiama Boys and he knows how to get the best out of me."
The "Gungwa" singer added that he was happy with the way sungura has been evolving.
"It (sungura) is progressing. The genre can never die as long as it still has active and good musicians. I might collaborate with other musicians, but when it comes to our albums, I will not modify the genre. It is good as it is. We appreciate the existence of other genres. It is good for diversity."
The album dwells on the usual social commentary.
"I have been sampling some of the songs during live shows. However, we were just dropping lyrics on already existing beats like 'Charakupa'."
In parting, he said: "Band renyu ramakatumidza kuti Band Revanhu riri kuuya nekudya kwenyu kwenzeve. Ndinotenda nekutitsigira nguva yese, nekuramba makamira nesu. Tosangana ku launch."
Magariro (1998), Vakiridzo (1999), Simbaradzo (2000), Zvakanaka Zvakadaro (2001), Zvido Zvenyu Kunyanya (2003), Vapupuri Pupurai (2005), Ndezvashe (2007) and Zvinoda Kutendwa (2010) are other albums that make up the multi-award-winning singer's discography.