Magaisa was a good man, but also fallibly human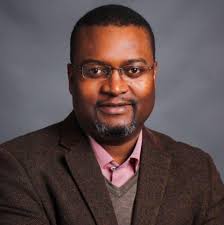 By Sibanengi Dube
The late prolific academic and writer Alex T Magaisa must have been a good man if all the glowing accolades he is cadaverously receiving are anything to go by. My colleagues in the media painted a picture of a man who was forthcoming with media interviews and easy to converse with. Those who were close to him in the world of academia and political activism project him as a man of talent and unimaginable wisdom. This record cannot be challenged especially by some of us who vividly followed his Big Saturday read, where he displayed his high intellectual filament. I however have a different tale to give about this respected man who is today sleeping stiff and cold at a Margate Hospital mortuary in United Kingdom. I had an opposite experience with him when I attempted to interview him in 1998 along Causeway Street in Harare as he was leading a demonstration against the shrinking of democratic space in Zimbabwe. The short interview left me shattered and writhing with anger. I felt disrespected and insulted. He vandalised my core values and convictions, but I forgave him 11 years later.

I am not sharing my ugly encounter with him to ridicule the dead or rubbish his impressive academic legacy and writing eloquence. Some might be tempted to interpret this piece as a Pidigori Waenda kind of a soliloquy. No. This is just a sincere version of this lowly newsman who is equally dripping with perfect imperfections and ailments. At any rate we met eleven years later in Johannesburg when we were by then both serving MDC A in different capacities and locations. I bumped into him at KwaGumede Chisa Nyama in Yeoville along Rocky Street. We smoked a peace pipe and forgave each other after I poured my heart out about the 1998 insults which were seemingly still fresh in his mind.
I was still hurting by then from the accusations he had publicly hailed at me in front of hundreds of demonstrators. But this time around, in a foreign land and fighting in the same corner, the humble law eagle withdrew his accusation and apologised: "I think I formed a wrong opinion about you mukoma Sibanengi. I am sorry."
I will never claim to have been close to him even after that 'Damascus' moment. We never had a picture taken together like hundreds of others who shared theirs on social media. We however started to occasionally meet during his numerous trips to Mzansi with the late iconic leader Morgan Tsvangirai, who he excellently served as his political adviser. As I was serving in the MDC SA Provincial executive I had the privilege of receiving, hosting and transporting leaders travelling from Zimbabwe on Party business to South Africa.
Back to the story. I met Magaisa toy-toying in-front of a placard waving mob chanting the correct slogans of democracy. This was after we sprinted from the Ziana newsroom at Mass Media House and caught up with the crowd next to the red brick Mkwati building opposite the high-rise Post Office building in Causeway. Judging from the content of the placards, I learnt that the demonstration was organised and led by the NCA where he was a senior staffer. I had not met him before, and I am not sure if he knew me by then. I however noticed that 95% of the marchers were whites and I wondered why blacks would shun a march which is resonating with their cause. Not that there was anything wrong about whites staging a march in Zimbabwe, but any inquisitive journalist would have located a story in their demographics. Armed with a pen and notebook and my Cameraman in tow, I approached Magaisa for an interview. True to other scribes' confessions, he was an easy chap with the media. He blessed me with quotable quotes during that short interview until I asked him to explain why most of the marchers were whites.
"Only a CIO can ask such a question. And you are from Ziana, then you must be a CIO," he said before abandoning the interview and disappeared into the crowd. Like other ordinary Zimbabweans he thought reporters from state owned media were CIOs. Those who over-heard his rants subjected us to ugly gazes, overt condemnation and instant hostility.
Feared and hated members of the Central Intelligence Organisation are seen as murderous tentacles of Zanu PF and his utterances put me and my cameraman at the risk of instant mob justice. CIO is a national spooky security organisation with a legitimate duty to gather intelligence or data on issues of national interest but was turned into something else by the late dictator, Robert Mugabe. The dreaded members are implicated in extra-judiciary killings, torture and disappearances of opposition members. I am close to individuals who were victims of savage torture in the hands of CIOs. This explains why the accusation left me shattered and gasping for some air.
I felt a lump growing on my throat and my skin crawling away from my body. My tongue became heavy and too big for my mouth as if Satan had danced on top of it. Only if Magaisa had known that I had spent all my entire youthful life running away from real and imagined CIOs, he would not have uttered such unkind words to me. As a former outspoken student leader, I and my colleagues in the SRC would at times sleep in our offices or classrooms to avert nicodemus abductions and torture, especially after leading demonstrations.
Zanu PF elements dismiss Civic Societies as white sponsored regime change agents, so my question was genuinely designed to solicit a response from a leader of a leading civic organisation. I anticipated an answer as the issue was very topical. I never expected him to miss the urgency and relevance of the question. It was never my intention to diminish or racialise his demonstration and is regrettable that the late Big Saturday read writer missed the big issue in my question.
Go well Magaisa, rest in peace. Makagwa kugwa kwakanaka.
-Sibanengi Dube is the Publisher of Zimbabwe Observer and South Africa Observer