Mberengwa music band hitting airwaves in Botswana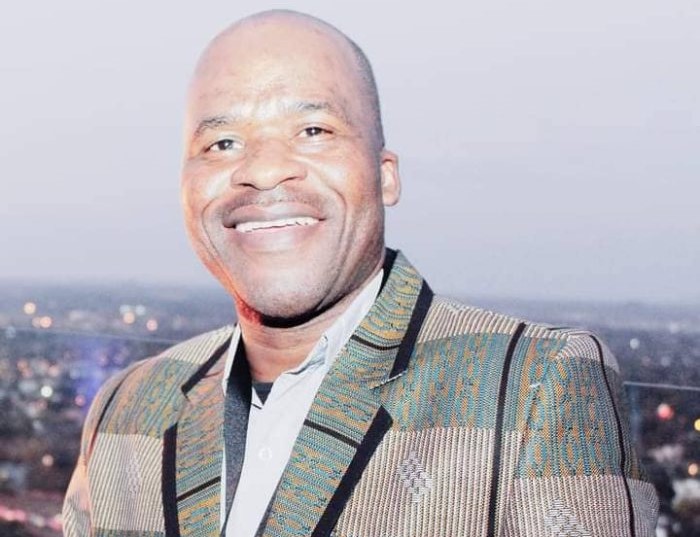 By Tinashe Gumbo
Zimbabwean musicians are doing well in neighboring countries thereby representing the country's values and cultures abroad. In a way, they have also contributed to strengthened cultural relations between Zimbabwe and the host countries. In this short piece I narrate the story of one of Mberengwa's music groups, led by Nigel Charity Shoko, the Mberengwa Express. The band is based in Gaborone, Botswana and has continued to raise Zimbabwe's flag very high in the region. While, the piece refers to a number of issues related to the group, focus is mainly on its history which spans from 1999 to date.
The Mberengwa Express represents many Zimbabwean music groups which have been doing well in the Diaspora with little recognition from their national supporters and mother governments. I would argue that such groups are playing an important role in amplifying the Zimbabwean brand regionally and globally. Therefore, our Ministry of Youth, Sport, Arts and Recreation should map out all the efforts being pursued by our sons and daughters in the Diaspora and find ways of morally and legally supporting them as they are our special Ambassadors in their respective host countries.
Nigel Shoko the Man : Complicated but very Simple
Born some fifty-three years ago in Mberengwa, the musician's full name is Nigel Charity Shoko. He is the founding and current leader of the Mberengwa Express band. Nigel comes from Chavengwa School, Village Head, Sibalo, under Chief Mudavanhu who is his father's brother.
For his educational journey, Nigel went to Chavengwa; Maringambizi (near Sandawana Mine) and Mabika (under Chief Mapiravana) Schools. At some point, he worked as a temporary teacher in Matabeleland South before he became a driver in one of the companies in Bulawayo. His stay in Matabeleland South and Bulawayo and subsequently in Botswana probably explains his ability to sing in many languages that include Setswana, Ndebele, Venda and Shona.
Nigel did not end in being a multi lingual, teacher and driver. He further studied Book Keeping with Specis College and subsequently worked as a Book Keeper for an Information and Technology company in Harare. Yet, Nigel is a renowned dealer in music instruments which he also repairs. Furthermore, the musician does events promotion. I am sure you will agree with me that he is "complicated"! With this diverse expertise, Nigel has remained a very simple man who does not show off all this rich experience and skills he possesses outside the pure music career.
I automatically became a Mberengwa Express fan
I was attracted to Mberengwa Express after I had picked some Leonard Dembo flavor in the group's early music. I do not have to remind you, reader, why. Dembo music is in me, it is part of my life and indeed, anything "Dembo" automatically becomes connected to me. My definition of music is measured against the Dembo brand. Thus, with Nigel, we converged around Dembo beyond us being Mberengwa home boys.
While in school, Nigel had already started to write his songs which he had to compile later. In my interview with him, he indicated that his music was initially directly informed by Dembo. He confirmed what he had also told Ronnie Chisamba (2020) of the ShoutAfrica publication when he said "my main source of inspiration is the late Leonard Dembo but generally l can say Zimbabwean musicians inspire me".
Sometime in 1987, Nigel had a special opportunity to interact with Dembo when the latter had visited his mother in Chivi, in Masvingo province. Nigel had also visited his brother who was teaching at one of the schools in the area, hence he was introduced to Dembo. He took time to discuss with Dembo on a number of issues related to music and he got inspired
Mberengwa Express the Band : A Family Affair at first ?
The group was formed in 1999 by Nigel himself. Having been writing his songs since his school days, but with no clue of how to proceed due to lack of financial resources and knowledge on procedure, Nigel was only rescued by his nephew, Hamlet Zhou, his aunt's son. Hamlet (a.k.a Sphila) was Andy Brown's brother and he had been a member of the Storm until his brother's death. By 1999, Nigel had already compiled a six-tracked album but as indicated, with no further plan beyond that stage.
Hamlet listened to the songs and decided to support them with a guitar and it worked. The two started to play the songs on a regular basis such that their neighborhood in Mufakose in Harare began to appreciate it as they would come to listen to them. Through Hamlet, the two were joined by Munyaradzi Maidza (Shoko) and Tebogo Maidza (Shoko) (cousin brothers to Nigel and uncles to Hamlet). The team was also joined by Wonder Savanhu and Lazarus William. In the end, Nigel, remained the lead vocalist being backed by Tebogo; Harmlet was the lead guitarist; Munyaradzi being the rhythm player with Lazarus on drums.
The Recording Headache
The now complete Mberengwa Express continued to work on its first album throughout the year 2000. It was difficult those days to quickly convince the producers that your project was perfect. You had to conduct thorough practice sessions before the project is accepted hence the Nigel Shoko-led outfit had to work very hard before it even put its work onto a demonstration cassette. Finally, in December 2000, the Mberengwa Express first album was officially recorded by Grammar but could only be released in April 2001.
Dr Mzee Bira marketed the group
The Mberengwa Express was part of more than thirty music groups that entertained the nation at the Mzee Bira held in Sakubva, Mutare in 2006. The annual (then) commemorative bash was held in honor of the late Vice President Dr Simon Muzenda who died on September 20, 2003. The group was pleased to have been selected through the then Ministry of Information and Publicity to perform at the event as this could market them to the music lovers.
It was noted that the people of Mberengwa "did not sleep" on that night as they wished to watch their sons in action at a grand stage. The Mberengwa Express was on stage during the early mornings of the following day. This became a defining moment for the group since the following month, it relocated to Botswana having shown what it could do in the industry.
Botswana the new and almost permanent home
The group has lived in Botswana since 2006 to this day and there are no immediate plans for coming to Zimbabwe. It has done well in terms of airplay and live performance in that country. The Mberengwa Express has emerged as one of the prominent groups from Zimbabwe that are publicly recognized for performance at official events in Botswana.
Many African Embassies, including Zimbabwean; Nigerian; Malawian and others have invited Mberengwa Express to play during some key events. This has further amplified the work of the group beyond the radio stations. The Mberengwa Express has also been a regular player at the Millennium Jazz Restaurant and Planet Sports Café.
Playing host to Zimbabwean Musicians
This writer has noted that Mberengwa Express has been host to many Zimbabwean musicians who include Alick Macheso; the late Tongai Moyo; Sulumani Chimbetu; Freeman; Dr Tawanda; Nicholas Zachariah; Leonard Zhakata and many more. In 2008, Mbrengwa Express hosted Tongai Moyo, as the first Zimbabwean to share the stage with the group in Botswana.
In 2010, Nicholas Zacharia's Khiama Boys joined Mberengwa Express during the launch of the latter's album, Tirimo Mudariro. Nigel appreciates the professional assistance his group continues to enjoy from the Zimbabwean music gurus.
The Mmegi Online(n.d.) indicates that Mberengwa Express has also played with Franco; Tyte; Makau and Jeff Matheatau.

The group has developed excellent working relationship with Macheso. Macheso has been to Botswana to share the stage with Mberengwa Express several times in 2010; 2013; 2014; and 2022. This collaborative effort has made Mberengwa Express a household name in Botswana. Each time Macheso visits that country, Mberengwa Express has greatly benefited in terms of marketing of the group's brand.
But COVID-19 Hit
The COVID-19 affected Mberengwa Express heavily as it did to all other musicians. Nigel shared that some of his band members were locked in Zimbabwe and could not manage to come back. The pandemic also directly affected Shoko's other business ventures.
Remember, this "complicated but very simple" musician is also into the business of selling and repairing music instruments and COVID-19 had serious impact on the venture. Nigel and his group are also into events promotion business, yet, COVID-19 directly affected such as lockdowns were enforced and gatherings were prohibited. Obviously, this affected the steady growth of Mberengwa Express work. For me, in such moments, our musicians require formal intervention measures from the Government to save them.
Key Messages from Mberengwa Express
While a separate article is dedicated to the deep analysis of the key messages being pushed out by the Mberengwa Express in its songs, I have decided to briefly share what I have heard from them so far. I managed to listen to a number of songs from different albums and I have noted that Mberengwa Express is rooted in ethics and moral messages which are also infused in love and general social life.
I was particularly touched by one song done in Shona and Ndebele, Zano, penned in 2020 to mourn and pay tribute to the late Tapiwa Makore, the seven-year old boy of Murehwa who was beheaded for ritual purposes in the same year (Chisamba, 2020). The song was officially realeased on social media. In this song, Mberengwa Express shares grief with the nation and calls on humanity to sanctify human life over greed for material wealth (Ibid). It was noted that some media houses such as the Voice of America's Studio 7 utilised the track as a filler on one of its programs just after its release.
In another song I have reflected on, Chese Chiipi, Mberengwa Express warns of a situation where people tend to nurture bad behavior and only to regret later. The band cites a number of practices such as smoking by our children, prostitution, thievery and others where parents in particular would not caution their children early enough to avoid negative results emanating from such acts. I further listened to another one Diaspora, where the band advises colleagues in the Diaspora to look for decent and legal employment instead of embarking on prostitution, robbery and illegal acts which tarnish the name of their country of origin.
The one that denounces piracy, Zvipfukuto, also affected me emotionally. Nigel and his group add their voice against piracy which has affected the music industry. They mourn the fact that musicians spend much time and resources producing their work, yet, they will not benefit from their sweat as piracy has become an enemy of the industry. The Mberengwa Express is not the only musical group that has raised concern on this matter as others have always done so too. It is unfortunate, according to Nigel, in this song, that the authorities have not done much to protect the musicians from piracy through crafting relevant polices and laws. Indeed, the relevant ministries in the Southern African Development Community (SADC) region should work hard to address this challenge.
What type of Music is it ?
Having been heavily inspired by Dembo, one would have expected that Nigel would stick to the Sungura genre. However, another "complication" comes when one wishes to characterize the Mberengwa Express genre in a single word. The group has largely been a Sungura outfit and I am sure that is what it is officially. It was only later, that Afro-pop; jazz and some reggae element (particularly in Zano) were noted in the music.
The Current Band Members
To date, the band has got five albums to its name which are: Ndakarera Ndega 2001; Zivai Tsika 2005; Tirimo Mudariro 2010; DINEO 2017; Sthandwa Sami 2020. The current composition of the group is as follows:
Nigel Shoko-Lead Vocalist
Lead guitar – Brian Tagarira (Poison)
Rythm guitar: Kuseri Kudzi Kumakili
Bass guitar: Norman Shoniwa
Drums: Tumisanga Manyathelo
Backing vocals: Queen Blue (Nyaradzo Ndhlovu)
Backing Vocals: Welcome Shoko
Backing Vocals: Taurai Shoko
Backing Vocals Fortune Shoko
Dancer: Bakang Molelowakgotla
Dancer: Henry Youngcute
Dancer: Priness Yoko (Patricia Mdzingwa)
Mancane Sthembi Masuku Contextual Issues : Mberengwa in brief
Mberengwa Express is named after the home area of its band leader, Nigel, hence we need to have an appreciation of that district. Located in the Midlands province of Zimbabwe, Mberengwa District is divided into four political constituencies of Mberengwa South; North; West and East. As it lies along the Great Dyke, Mberengwa is rich in mineral resources that include, the emerald at Sandawana Mine (although the mineral has been affected by some global systems); chromite; gold; tantalite; some platinum (mainly at its tale end towards Zvishavane area) among other minor minerals. Mount Mberengwa also stands out as another major physical feature in the district. Formerly Belingwe during the colonial period, Mberengwa borders with West Nicholson and Filabusi of Matabeleland South; Rutenga and Mwenezi of Masvingo province and Zvishavane to the north.
Reader, I am not going to throw myself into the many debates surrounding the origins of the name "Mberengwa" itself as I will leave that to senior Historians in the area, such as Dr Takavafira Masarira Zhou to confirm. However, suffice to say that some people claim that the name comes from the Karanga phrase Mbere-yeingwa. Others argue that the meaning of Mberengwa is 'verengwa' which is an act of census believed to have been conducted by the Lemba people of the area after a terrible plague. Let me leave it here! The Shoko clan is one of the main groups of the people resident in Mberengwa particularly around Chavengwa, Chebvute and Mabika Schools as well as around other sporadic spots across the district.
The majority of the population in Mberengwa is made up of Christians. This was mainly influenced by the presence of the Evangelical Lutheran Church in Zimbabwe (ELCZ) and the Zion Christian Church (loosely known as Zion). There is also a large group of traditional Varemba (Lemba) people. Cultural rites are still widely practiced in Mberengwa, mainly by the Zhou-Lemba (clan). The language mainly spoken is Shona with some pockets of Ndebele groups in areas such as Ngungumbane to the east and Bankwe, to the west.
The Music Industry in Mberengwa
Mberengwa has produced musicians who have excelled at national, regional (mainly in SADC) and global level. Reader, you will quickly remember the late Cadia (a.k.a. Andy Brown of the Storm) who raised the Mberengwa and Zimbabwean flags very high globally. Cadia produced hits such as True Love with the late Don Gumbo and Busi Ncube; Mapurisa; Tomato Sauce; Daisy; Mawere Kongonya; Ndoenda and many more. "Muzukuru", as he was also known in Mberengwa unfortunately passed on in 2012 leaving a huge void in the music industry at large.
Other well-known musicians to emerge from Mberengwa include, Sifelilizwe "Fair" Shumba and the Pepsi Kings (the band named after his father Pepukai) of the Vachibhanzi Vauya and Musorobhangu hits. The area also produced the Bulawayo-based singer, Gadzirai Moyo and the Supernova Stars of the popular Guruva hit (where the names of this writer and Lewis Matutu feature prominently); South-African-based, Khulekhani Ndlovu and the Powerwaves whose Khanyisa Baba song is currently wreaking havoc in South Africa; as well as Botswana-based Nigel C Shoko and the Mberengwa Express who is the subject of discussion today.
Yet, Mberengwa has just seen the emergence of a promising football club, Mberengwa Soccer Academy (MBESA) which is currently doing well in the country's Division Two category. This for another day!
In Conclusion
It has been noted that Zimbabwean musicians may be doing well in the Diaspora but the authorities are not supporting them to overcome some challenges that they may be facing. Yet, it is clear that they may be raising the flag of the country high. The fact that Mberengwa Express is recognized when it comes to official processes in the host country, it should be an attraction for the relevant Zimbabwean Ministry to have interest and find ways of utilizing the band for the benefit of the country. Challenges such as pandemics and pure lack of resources will call for more sustainable ways of addressing them. The musicians from the Diaspora should be invited to play at official gatherings in Zimbabwe which will give them exposure to local support base. As I was developing this article, I have been alerted to the great development that the Government has launched the Zimbabwe Music Strategy (Chuma and Sauta, 2 June 2022). It is indicated that the strategy aims to address most of the challenges that this article had noted regarding piracy and recognition of all Zimbabwean musicians. One will continue to monitor the success of the strategy.
For feedback and interaction regarding this particular article: contact me on my Mobile: +254 702 523940/WhatsApp +263 773218860 ; Email: tinashegumbo@gmail.com ; Blog: tinashegumbo.wordpress.com ; Twitter: DrTinasheGumbo1 ; Facebook: Tinashe Gumbo
To interact with Nigel C Shoko, contact him on: Call/WhatsApp : +26774742001 or +26773441780 ; Facebook: Nigel C . Shoko
Reference List
Chisamba, R., (25 November 2020), Botswana-based Multi-genre Zimbabwean musician dedicates song to slain boy – Shout-Africa: Shout-Africa, Accessed 1 June 2022
Chuma, A. and Sauta, T., (2 June 2022), Coventry launches Zim Music Strategy – NewsDay Zimbabwe, Accessed 3 June 2022
Mmegi Online, (n.d.), Sungura outfit puts work into Afro-pop album: Mmegi Online, Accessed 1 June 2022