"Paltry" ZWL$30 000 Salaries "Shock" Nurses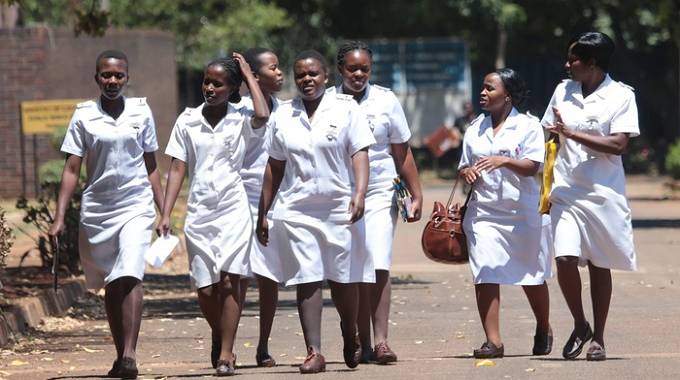 A union representing nurses has warned the Government that nurses may be forced to declare a strike if their salaries are not adjusted to cushion them from runaway inflation.
Zimbabwe Nurses Association (ZINA) president Enock Dongo told NewsDay on Wednesday that they will soon hold a consultative meeting with members on the way forward. Said Dongo:
Yesterday, (Tuesday) we got the shock of our lives to note that we received an average of $30 000 considering what is happening in the economy, where prices of goods and services are galloping.
These issues should be addressed as a matter of urgency. We are giving a warning to government that we declare incapacitation with immediate effect.

We will take a position on what action to take with the state of incapacitation after a full consultative meeting with our members.
Meanwhile, Zimbabwe Professional Nurses Union (ZPNU) president Robert Chiduku on Tuesday notified the Health Service Board (HSB) that their members will not report for duty on Monday next week due to "incapacitation".