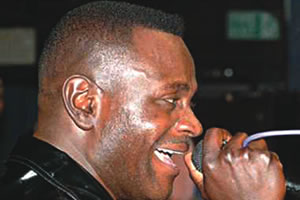 Staff Reporter
While the late Orchestra Dendera King boss Simon Chimbetu is resting at Chinhoyi Heroes Acre, but his fans are trying to piece together his history.
The Dzandipedza Mafuta muso seems to be a product of conflicting tales. He went to his final resting place before any biographer could put his history straight.
There are conflicting accounts of events in Simon's youth. Some say he was abducted by freedom fighters but sent back because he was too young. Others say he left on his own accord to join the struggle. Some say he never left at all.
Chimbetu was born in the Musengezi area of Mbire District in Mashonaland Province of Southern Rhodesia, on 23 September 1955. He was of the Yao tribe and his ancestral roots can be traced to the town of Tukuyu, in Southern Tanzania
What has been established however is that in the late 70s, Simon and Naison moved to Gillingham, present day, Dzivarasekwa to stay with a relative.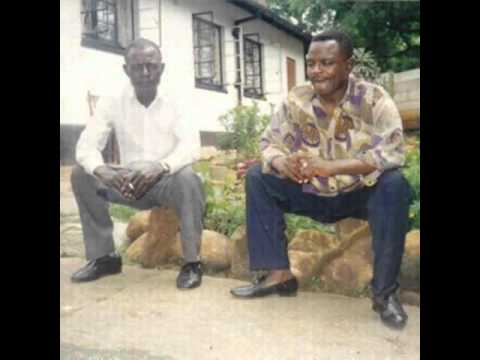 The duo invested their time in hopping from bar to bar singing for patrons. The determined singers also sang on buses.
One day, while singing at a bar, Simon and Naison were spotted by Chris Matema ace producer, Witness Matema's late dad. He liked what he heard. But they had no band. He sent them over to Zexie Manatsa for help. As Manatsa was busy recording, he turned the budding singers away.
Matema then hooked the boys up with the OK Success Band, the rhumba resident band at Mushandirapamwe in Highfields, led by Andrew Ngoyi, a larger than life character and no-nonsense fella.
The band started backing Naison and Simon, who still didn't play guitars.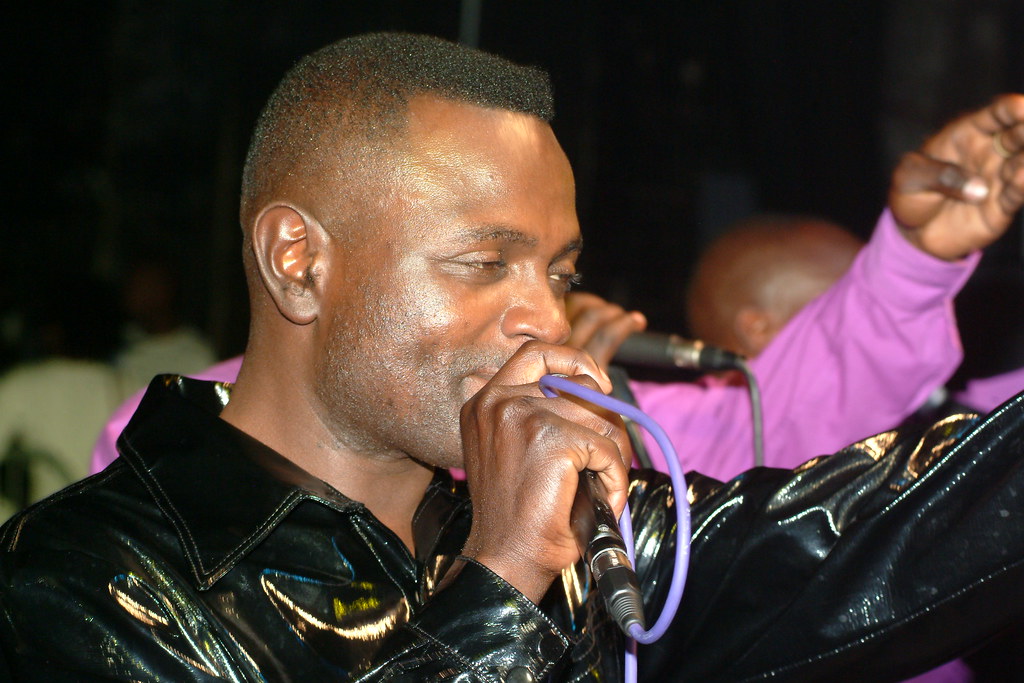 It took much pressure for the OK Success Band, veterans of the game, to take on the two, young, untested upstarts. But the boys won the crowds over; two skinny boys harmonizing over rhumba tracks was something new.
But, Ngoyi wasn't one to be upstaged, not by these two boys. After refusing to back the boys for a few gigs, OK Success had a big fight with the hotel and the tie-up with Naison and Simon collapsed. The boys, and the hotel, needed a new resident band; so in came Sungura Boys.
You can hear the Chimbetus singing on this Sungura Boys track. Remember, Ephraim Joe, leader of Sungura Boys was a great leader and guitarist. But he knew he was a shabby singer.
But that Sungura Boys-Marxist Brothers tie-up soon got strained as well. The Sungura Boys made John Chibadura their lead vocalist, replacing the Chimbetus.
Now, after trouble with the OK Success, and trouble with Sungura Boys, Naison & Simon new exactly what they needed to do; form their own band. They did just that. First guys were George Fero on lead, Stuart Majoni on bass, Jah "WekuMbare" Mukwati and the icon Solo Makore – rhythm
In 1983, they threw down serious hits. Mwana weDangwe, and this one, Good Bye Sandra

Why did they choose the name Dendera?
Answer to this question, is found in the wild through intimate exploration of Geography.
Dendera is a bird (Ground Hornbill). These birds move in singing pairs and deliver five star melody to selected areas they choose to visit. The giant birds which are red beaked are suspected to be fitted with loud speakers on their backs as their music transverse over long distances.  The tropical bird has a booming bass sound and Chimbetu's songs are distinguished by this deep, booming bass guitar. Simon and Naison saw themselves in the huge birds and decided to adopt them as their brand. The singing birds have been famous since then. What also distinguished Simon from many other sungura/museve artists at this time and throughout his career was that his music focused on contemporary social and political topics. The song "Kuipa Chete", for example, is about black Zimbabweans being abused and exploited economically by white commercial farmers. Towards the end of the 1980s, Chimbetu recorded many hits and grew to be force to reckon with on the scene. He is famous for penning and singing such songs as "Samatenga", "One Way", "Dzandipedza Mafuta" and many others. Simon also had a great facility with languages, being fluent in several and having sung in Shona, Chewa, Ndebele and Swahili, among others. Chimbetu is also noted for his critical lyrics such as in the songs "Southern Africa", "Kuipa Chete" and "Simba Nederere", among many others
The Naison and Simon duo made great hits. But there was trouble brewing…
Naison was not as charismatic or talented a vocalist as Simon, but was a hell of a song writer. He wrote many of their hits. Those days, the record company paid extra to the song writer. Naison later claimed that his brother was keeping this from him
The guys were at the time signed to the ZMC label. But a rival label, RTP, made Simon an offer to switch camps. Naison wanted to stick to ZMC. Last straw. They split.
Simon with Orchestra Dendera Kings, Naison with the G7 Commandos.
Zimbabwe has the world's best band names.
In contrast, Simon's career soared. Hit after hit. He was known by many stage names, including "Chopper, "Mr Viscose", "Cellular", "Simomo" and "Mukoma Sam
Out of the two brothers, Chimbetu had the greater success. This was interrupted by his two year imprisonment from 1993 after being convicted of receiving stolen property. When he was released in 1995, he immediately shot to the top with Pachipamwe (Welcome Back). The song "Saina", off Pachipamwe, was favourite of many at weddings and social gatherings. His albums Survival and Lullaby are highly critical of the Mugabe regime. While in prison, another musician, Leonard Zhakata had wooed many fans with his similarly styled beat and well thought out lyrics. The guy had a rare talent of fusing his problems with music. His song Ndouraiwa, where he lyrically sang about his arrest dominated music charts a few months before starting serving his sentence. He also introduced a soccer header jive which gripped Zimbabwe in the dying years of the 1990s. Even his other track Wakandiomesera was well received in bars and joy spots around Zimbabwe. In that track Chopper shared a heartbreaking story of how his wife Caroline moved on within two months of his incarceration. Chopper controversially dropped a song called Oppah which created a lot of talk with some suggesting that he was singing about Oppah Muchinguri, the current Minister of Defence.
Chopper never shied away from politics. From early years, he sang to celebrate the struggle. He sang to call on leaders to give us land (Zuva Raenda, mukoma govai minda). Then criticised rich Comrades within the ruling elite for forgetting the poor (Kana mokwidza mitengo, musakangamwa chingwa chevana vangu)
When the politics of Zimbabwe changed in 2000 Simon remained hooked to the past.
He fans deserted him when he sang hoko in support of land reform. His "KuState House kure" number almost drew the last nail in the coffin of his music career. One can just imagine how he would have been vituperated on social media if Twitter was operational by then.
Chopper refused to see anything wrong in his "pro-Government" yrics. He said he had never changed.
"I do not know what was the difference between Hoko and all other earlier albums in which I included songs that have a war theme," he said. "I do not regret singing about land".
Chopper openly dismissed opposition parties. He had this to say about opposition parties:"Such parties have no national interest but rather selfish ambitions and don't deserve to lead the people and the people don't deserve to be led by them."
Of course they stopped going to his shows
On an early Sunday morning, 14 August 2005, Simon Chimbetu died at his home in Mabelreign. The fans that had rejected him jammed the street outside Mashfords to see his body off to Chinhoyi Heroes Acre, where he now rests. The press that had hounded him sang his praises.
He once said: "When people stop liking Chimbetu, tell them to remember the good things that I did."