ED confronts Chiwenga over coup rumours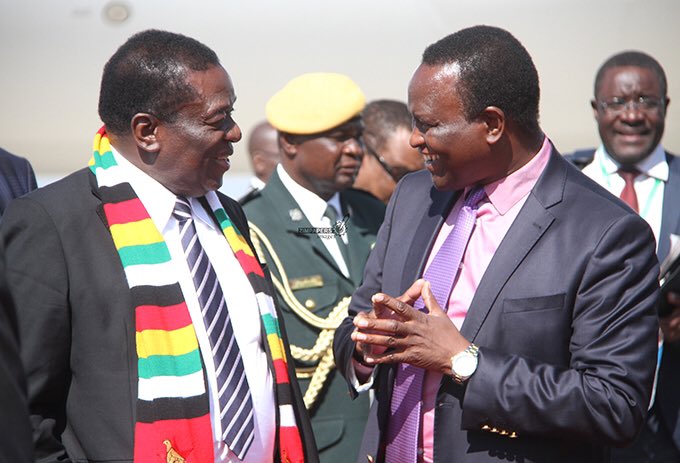 HARARE – President Emmerson Mnangagwa confronted internal Zanu PF opponents on Wednesday with the help of Central Intelligence Organisation (CIO) boss Isaac Moyo, ZimLive can reveal.
The embattled 77-year-old leader used a Zanu PF politburo meeting in Harare to accuse some Zanu PF officials of plotting against him by conspiring with the opposition, while promoting the ambitions of Vice President Constantino Chiwenga to take over.
In a stark demonstration of the conflation between state institutions and Zanu PF, Mnangagwa summoned Moyo to present an "intelligence report" about a purported plot against him, believed to have been commissioned by state security minister Owen Mudha Ncube.
High-level sources told ZimLive that Moyo turned up with posters allegedly printed ahead of planned anti-government protests on Friday. The posters denounced Mnangagwa, while extolling his deputy.
–Zimlive