Hunger, Corruption are leaders of 31 July Movement, Tajamuka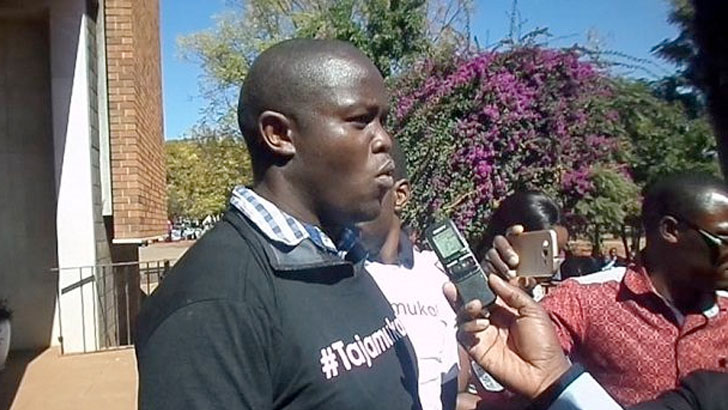 By Zimbabwe Observer Acting Editor
Leader of a militant Zimbabwe Protest Movement, Tajamuka has given Zanu PF a list of names of 'individuals' to arrest in order to fix Zimbabwe.
Responding to Zimbabwe Police's wanted list which he is part of, Promise Mkwananzi accused the police of chasing the wrong suspects.
Instead Mkwananzi said the 14 people who were broadcasted by police as leaders of the 31 July protest were innocent.
He identified names of the leaders of the protest as 'Hunger, Poverty, Corruption, Nepotism and Tribalism.'
"The#31July is leaderless. The protest leaders are as follows, Unemployment, Hunger, Poverty, Corruption, Nepotism, Tribalism etc. Arrest them and Zimbabwe will be a normal country," said Mkwananzi in a Twit on Wednesday morning.
The Tajamuka commander maintained that as long as the suspects on his list were not arrested, the 31 July Movement will be the new normal.
Another leader of the 31July Movement Rabson Chere yesterday scoffed at the police's invitation for an interview saying he never applied for a job to join Zimbabwe Republic Police.
Meanwhile the MDC A Youth Spokesman, Stephen Chuma, who is also featuring on the police list, said Zimbabwe President Emmerson Mnangagwa, his wife Auxilia Mnangagwa, their son Collin, Obadiah Moyo and Obert Mpofu were the legitimate suspects.
Zimbabwe is bracing for a mass protest on Friday against a background of dusk to dawn curfew designed to squash a public demonstration against corruption in government. The suspected leaders of the protest have gone underground whilst the chief organiser Jacob Ngarivhume has been incarcerated. Ngarivhume has been denied bail alongside with an award winning journalist Hopewell Chin'ono who is being accused of inciting citizens to overthrow the government. The protest kingpin Job Wiwa Sikhala has retreated into the bush where he is daily addressing Zimbabweans from through videos.