Gutu policemen arrested for stealing cows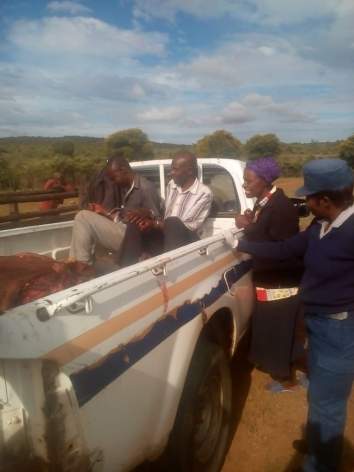 Two Gutu Police officers have appeared at the local magistrates' court charged with stock theft.
One of the officers cleared and signed for the stolen cattle while the other claimed to the first that the cattle in question were his.
The officers are jointly charge with four civilians.
Sergeant (Sgt) Gerald Chari (28), Sgt Shephered Mupata (44), Roswell Tirivanhutose (20), Simon Ngambura (44), Edmore Mutero (43), and Energy Zengwe were remanded out of custody to August 28, 2020 for trial by Gutu Magistrate, Victor Mahomad on Friday last week.
Sgt Chari instructed Sgt Mupata to clear two oxen allegeldy stolen by Zengwe, and Mutero under the pretence that the oxen belonged to him (Chari). Mupata cleared the oxen without following procedure and the accused were nabbed at the slaughterhouse.
Patience Muza for the State said that Zengwe and Mutero stole two oxen from Makamure Kuziva's homestead in Village 14, Gondwe on August 5 at around 8pm. They drove the beasts away in a Mazda BT50 truck registration ABC 5973.
Zengwe and Mutero then connived with Ngambura and Tirivanhutose and forged a clearance form 392, serial number 3177610 whose buyer was listed as Sgt Chari.
Sgt Chari then called Sgt Mupata and told him that the oxen were his and Mupata cleared the oxen without following procedure.
Gutu Police received a complaint from Kuziva and intercepted Zengwe, Mutero, and Ngambura at Gutu RDC abattoir. Kuziva identified his oxen and the three were arrested.
Sgt Chari and Sgt Mupata were arrested at Gutu Police station
–chaosafrica