Meet the drop dead gorgeous lasses who stopped ED in his track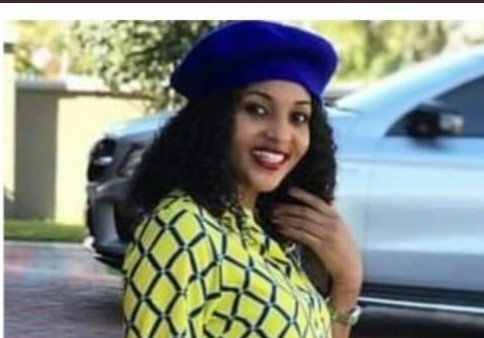 By Mpedzegwa Wamanava
Here is the ravishingly beautiful lass from Mutema Shopping Centre near Birchenough Bridge in Zimbabwe, who made President Emmerson Mnangagwa think with the wrong part of his body.
Moline Mayahle, who is believed to be in her late thirties, is one of the many women who have borne children for the southern African country's first gentleman.
About four years ago, a Midlands State University student on attachment at Mnangagwa's farm just outside Kwekwe, Sikulekile Mapfumo, now 25, bore the Zanu PF leader a son, whom he named Ethan. He bought her a house in Gaika, a suburb in Kwekwe, where she is living.
These pictures of the Mayahle sisters were first published on Twitter by exiled former information minister Jonathan Moyo.
We could not establish when they were taken but the one in which Angeline is taking a photograph of her four young children was taken in February when they were on a retreat in Nyanga.
The Zimbabwe Observer erroneously reported that Moline was the elder sister to Angeline, wife of dismissed former executive chairman of ZESA, Sydney Gata. It has been established she is actually younger. Angeline is the first of the three lanky and stunningly beautiful daughters of the late businessman Harry Mayahle, with his second wife. She is followed by the drop-dead gorgeous Moline, who has three children out of wedlock with Mnangagwa. Behind her comes Shyline, who was once married but split from Harare businessman Jonathan Kachele last year.
Surprisingly, following Moyo's expose, Moline deleted all pictures from her Twitter, Facebook, LinkedIn and Instagram accounts. Even on the Environmental Management Agency (EMA) site, where she is a board member, her picture space is filled by a silhoutte.
It is not known when the EMA board member, appointed last year by former tourism minister Prisca Mupfumira, started seeing Mnangagwa. But, one thing is certain: the 'crocodile' has an eye for beautiful women. Those in the know say, even at 77, he is still on the prowl.