MDC bigwigs turn Judas Iscariots as Wiwa remains in the bush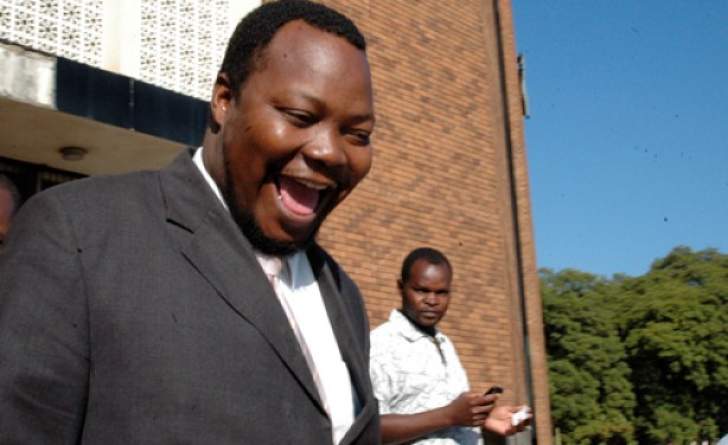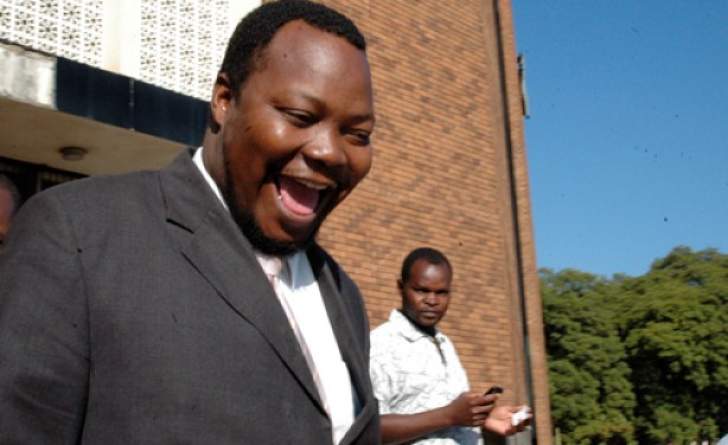 HARARE — Some MDC Alliance bigwigs want firebrand deputy national chairperson, Job "Wiwa" Sikhala, expelled from the opposition party for his radical approach to politics.
So bad is the situation that some of his comrades are hoping authorities will fish him out of his current hideout soon.
Sikhala has been in hiding ever since authorities started cracking down on leaders of planned July 31 protests drumming him thunderous support from Zimbabweans who are fed up with the opposition 'soft method of tackling the Zanu PF whose governance has brought too much suffering to citizens.
Sources said senior Alliance officials had, in the party's Standing Committee (SC) whatsapp group recently discussed Sikhala's fate.  The combative Zengeza West MP is also a member of that whatsapp group. This is not the first time Sikhala was left alone by his comrades at a time of need. Sikhala was left to fight his treason trial alone in Masvingo, as his colleagues in the party's top leadership give him their backs. He however managed to garner massive support from ordinary party members who flooded Masvingo during his trial where he was acquitted of any wrong doing.  
Contacted for comment, Sikhala neither denied nor confirmed there were such moves, saying he would only respond after dealing with his current problems with the establishment.
The government of President Emmerson Mnangagwa has come under intense local, regional and international pressure over allegations of human rights violations by security forces following the July 31 mass protests.
Sikhala was one of the organisers.
The African Union, in a rare rebuke to a member state, urged the Zimbabwean government to stop a crackdown on journalists, union leaders and health workers.
"Violations of these rights are a breach of the African Charter on Human and People's Rights and the 2007 African Charter on Democracy, Elections and Governance," warned AU committee chairman Moussa Faki Mahamat this week.
The deepening crisis prompted South African President Cyril Ramaphosa on Monday to dispatch envoys on a fact-finding mission. However, they only met Mnangagwa and were blocked from meeting anyone from the opposition MDC Alliance.
Sources said among the MDC Alliance bigwigs who want to see the back of Sikhala are secretary-general Chalton Hwende — who apparently features in the referenced SC WhatsApp group messages.
"Wiwa is in trouble with the powers that be in the party. That is why no one is making any real effort to support him in his hour of need. Some even want him arrested.
"Some, such as Hwende feel Sikhala is too confrontational. They prefer dialogue with Mnangagwa as the way forward.
"They view his role in the July 31 movement as a sign that, him and those of his ilk in the party, no longer see dialogue as an option. The MDC Alliance is still open to dialogue.
"Sikhala is aware of the moves, but maintains July 31 movement is a people's initiative and above political party lines. He says the movement even has the support of some people in Zanu PF," one of the sources said.
Another source said Sikhala was being viewed as a threat to Chamisa because of his audacious call for the removal of Mnangagwa and his government from power through protests.
"The feeling among many is Chamisa is afraid to lead from the front, and his close lieutenants are aware of hard questions that have once again been asked of him regarding the July 31 protests.
"The more Sikhala and the likes of Tendai Biti continue to take an aggressive approach against Mnangagwa and Zanu PF, the more questions are raised on Chamisa's leadership — hence their push for Sikhala's expulsion," said another source.
This is not the first time Sikhala has crossed swords with some MDC Alliance bigwigs.
Two months ago, Chamisa imposed a media gag on Sikhala and some of his loyal associates — including his vice presidents Tendai Biti and Lynette Karenyi-Kore.
This was after Biti and Sikhala had featured prominently in privately-controlled newspapers when Chamisa was increasingly looking out of his depth in giving direction to the embattled opposition party.
Hwende claimed the gag was consistent with the MDC Alliance's constitution.
"Regarding communication, the correct position is, we are coming up with a social media protocol for the party because we cannot regulate individuals' social media accounts.
"We can only manage the party's and the constitution is clear. Only the president, the secretary-general, his deputy and the spokesperson speak on behalf of the party."
This week Sikhala said he was seized with mobilising masses for further protests.
"I am currently worried about our people, some of whom are living in the bush, running away from persecution.
"If ever anything like that is happening (moves to expel him), I will deal with that when I come out.
"I accepted to be with others in quest of a corruption-free and looting-free society and I cannot betray millions of Zimbabweans who feel the same," said Sikhala.
— Zimbabwe Observer-Daily News.