Bushiri allegedly swindled a Joburg mother R130 000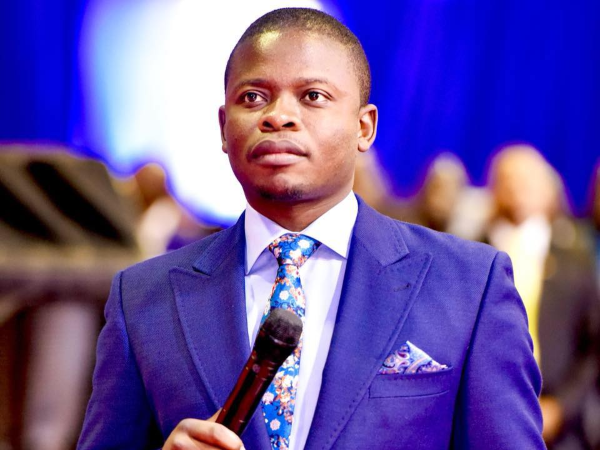 A Johannesburg woman has turned to Economic Freedom Fighters (EFF) and other political parties to help her recover R130 000 which she claimed the self-styled Pastor Shepard Bushiri swindled her.
Felicia Sibeko said she sold her business and invested the proceeds into Bushiri 'scheme after being promised great returns.
"I plead with each and every one of you to help me, Please free me from this man, I'd like to request ANC, EFF, DA, IFP, ACDP and SA Pentecost Bishops Council to help me where they can… Not forgetting SANCO, COSAS and all other political leaders and parties. Our lives matter, I plead with all of you to help me as I need each and every help I can get," said Sibeko in a statement.
Sibeko said Bushiri duped her to part with his last money in exchange for business prosperity. She however said her life took an ugly twist after she deposited R130 000 into Bushiri's FNB business account which is trading as Rising Estates. She has not recovered a cent since 28 July 2017.
Sibeko added that Bushiri made her to believe that she will reap huge profits, but then changed tune and start claiming that the account with the investments was blocked. Sibeko was shockingly removed from Church investment whatApp groups when she kept on inquiring about her money. She was eventually cut off from meeting Bushiri by his aides.
Sibeko also said she approached the President of the Church Mandate Turn Around Movement, Prophet Mboro Motsoeneng for help
"My child can't go to varsity because we don't even have a cent to buy my child clothes or food, not to mention school fees. I can't sleep or think properly, some even think that I'm paranoid. This so called man of God, Major1 ruined our lives. We only wanted a better life for ourselves, we trusted him… Little did we know that this was just the beginning of the worst in our lives?" said Sibeko.
Sibeko added that she was now living in poverty, has been blacklisted and unable to get job.
"Major 1 is stealing from all those who are vulnerable and poor all in the name of God. Theft with false pretence, he does that to the poor and then lives a lavish life while we suffer with our children not knowing where our next meal will come from," lamented Sibeko.
Prophet Motsoeneng confirmed the Sibeko 'story and pledged his support to help her recover his money.
"I am not interested in exposing Bushiri, but I will pay legal fees for the suit than exposing him," said Motsoeneng.
Bushiri's spokesman, Nyondo Bushiri did not respond when contacted for a comment.