Video: Chikurubi dismisses Chin'no's illness reports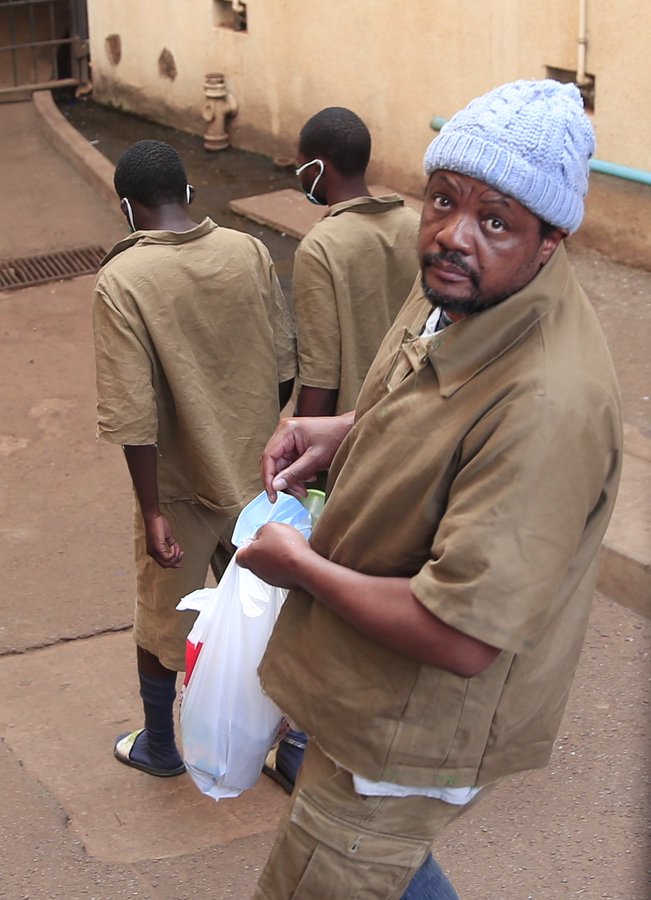 Staff reporter
Zimbabwe Prisons and Correctional Services (ZPCS) has dismissed reports that the detained journalist Hopewell Chin'ono was gravely ill at Chikurubi.
His lawyer, Dough Coltart who visited him yesterday confirmed that Chin'ono was in bad shape. His private doctor attended to him yesterday and took samples for COVID 19 testing. Results are still not out.
The ZPCS however sang a different tune describing his condition as "well."
"As far as we are concerned, he is well, but to our surprise, social media is awash with unconfirmed reports that he is not well. However, as the ZPCS we have allowed his personal doctor to go and see him," said ZPCS spokes-lady Meya Khanyezi.
Khanyezi said just like any other prisoner, Chin'ono will be allowed to be attended by a doctor of his choice even after he had been attended to by resident prison doctors.
The ZPCS has its team of medical personnel who include doctors and nurses.
Khanyezi added that a request by Chin'ono's lawyers to have him attended by his personal doctor was granted maintaining that he never exhibited any illness signs. Chin'ono also complained that he was denied permission to wear a mask and to bring sanitisers into his cells. He added that they were only allowed masks when coming to court. Chin'ono who has lost a lot of weight over the five weeks he has been in detention is reportedly surviving on biscuits and water. The prison is not allowing food supplies from outside. To make matters worse Chin'ono is not eating prison food in an effort to avoid suspected attempts to poison him.
Chin'ono came to prominence after he exposed the massive looting of COVID 19 fund to the tune of $60 million. His story precipitated the arrest and the firing of the Health minister Obadiah Moyo. The COVID 19 scandal however is believed to involve members of Zimbabwe's First family.
Last month, Chin'ono lawyer Beatrice Mtetwa was barred from representing Chin'ono. Mtetwa was also denied access to her imprisoned client in the name of controlling the COVID 19 pandemic.