Chikurubi Trialists hold a brief catch-up meeting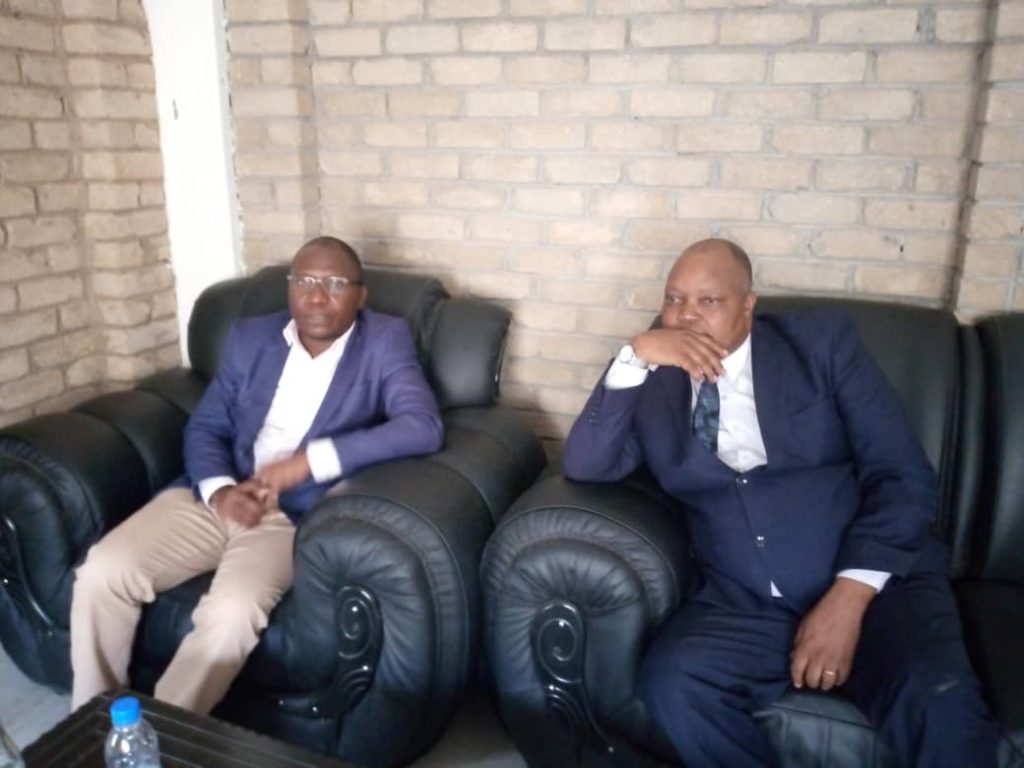 Two members of the trio Chikurubi Trialists, Jacob Ngarivhume and Hon. Job Sikhala met for a catch up chat.
Curious citizens followed as Ngarivhume made his way to Sikhala's Law Chambers to get a glimpse of 'their men of the moment.'
The other celebrated member of the Chikurubi Trialist, Hopwewell Chin'ono was conspicuously absent
"Had a good review of our incarceration at Chikurubi Maximum Prison when my colleague paid me a visit at my Law Chambers to check on the progress of my recovery as I was not feeling well," said Sikhala in an interview with Zimbabwe Observer soon after the courtesy meeting.
His doctors have given him a clean bill of health to resume his duties at his law firm.
The fiery MDC A Chairman has been home receiving medical treatment, since his released from Chikurubi on a $50k bail. He also had spent the time entertaining his supporters and well-wishers who steadily dropped in by his Chitungwiza home to see him.
Sikhala is facing charges of inciting public violence alongside with Ngarivhume and Chin'ono.
"I am receiving hundreds of visitors at my place everyday who are coming to give me moral support and I enjoy it. I will never get tired of receiving fellow Zimbabweans at my home. I also thankful to all people who called me to express their support and concern ," said the jovial Sikhala.