Civil servants rejects RTGS increments, demand $US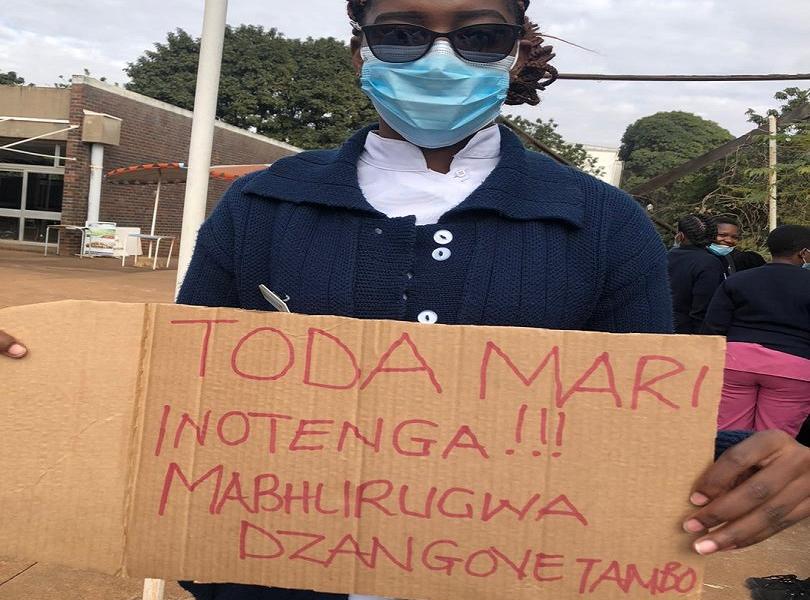 Negotiations between the Government and civil servants representatives for a salary adjustment hit a brick wall on Thursday after the latter rejected a 40 per cent increment which would see the lowest-paid worker taking home ZWL$4 800.
The meeting held yesterday was the second National Joint Negotiating Council (NJNC) meeting with talks having started last week, for the first time since the first quarter of 2020
In a statement after the indaba which was held virtually, the Civil Service Apex Council said it was not accepting the offer. The statement read in part:
The National Joint Negotiating Council (NJNC) meeting held today was deadlocked after workers rejected the Government offer of 40% of the basic salary and current allowance which would amount to ZWL4800 for the lowest-paid worker, translating to just about USD50
The workers stuck to the demand that whatever percentage increase be based on the October 2018 salary of USD441 for the lowest-paid worker, benchmarked against the foreign currency auction rate.
While Government had initially committed to pay the COVID allowance up to year-end, it has now insisted this is conditional on the signing of a substantive agreement.
The Civil Service Apex Council also revealed that the Government promised to pay the outstanding US$75 COVID-19 allowance on or before the 25th of September 2020.
–-Pindula