G40 is lying to ANC, Zanu PF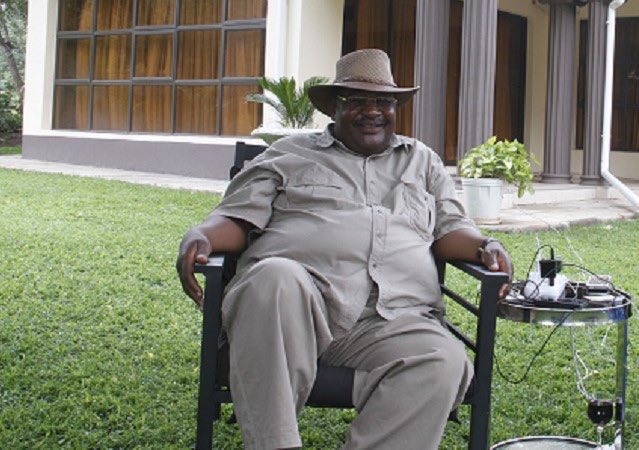 ZANU PF Secretary for Administration Obert Mpofu says the ruling party is itching to meet its South African counterparts to set the record straight on misinformation peddled by G-40 elements and anti-government critics.
The ruling party is expected to its meet South Africa's African National Congress (ANC) leadership in Harare on Wednesday.
At the same time MDC Alliance youths are plotting to hold flash demonstrations throughout the ANC envoys stay in a bid to spotlight human rights violations and an economic collapse. 
The 10-member delegation led by secretary-general Ace Magashule, jets into Zimbabwe on Tuesday and is expected to meet Zimbabwe's political rivals to determine how the ANC can assist.
"President Mnangagwa and his South African counterpart Cyril Ramaphosa including myself and my ANC counterpart Ace Magashule are in constant touch, which is why we are meeting at party-to-party level on Wednesday," Mpofu told the Bulawayo Provincial Coordinating Committee yesterday.
"In fact, as Zanu-PF, we raised our concern about the issue of alleged gross human rights violations in Zimbabwe being discussed at government to government level. We then agreed as Zanu-PF and ANC to first discuss it at party-to-party level," said Mpofu.
"Presidents Mnangagwa and Ramaphosa agreed on the date, and we are now meeting as Zanu-PF Politburo and ANC NEC to discuss. We are aware that there are G-40 elements who are actually peddling lies about the situation on Zimbabwe and they are hiding in South Africa."
"While there is a dedicated onslaught on Zimbabwe and Zanu-PF in particular to disfigure the political situation in the country, we hope our ANC counterparts will be better acquainted with the genuine state of affairs in our country beyond the sinister propagandas of our detractors," he said.
Political analyst Pedzisai Ruhanya believes the visit is a positive step in efforts to resolve the long-standing political impasse in the country.
"The visit is important to Zimbabwe. It's a recognition by the ruling elite that there is a crisis in Zimbabwe. There maybe contestations as to the nature of the problem and the extent to which the government accepts it as political crisis, but that there is a problem and it needs to be addressed is a step in the right direction," Ruhanya said.
"That Zanu PF is getting that call from a sister liberation party is important and can actually influence the direction of government policy vis-a-vis the human rights issue," he added.
The ANC officials are engaging Zimbabwe's political rivals "with the intention to develop a fuller understanding of the situation" in Zimbabwe and "to determine how the government and ANC can assist."
—Zimmorningpost