Mathema must face the chop, not teachers, says ARTUZ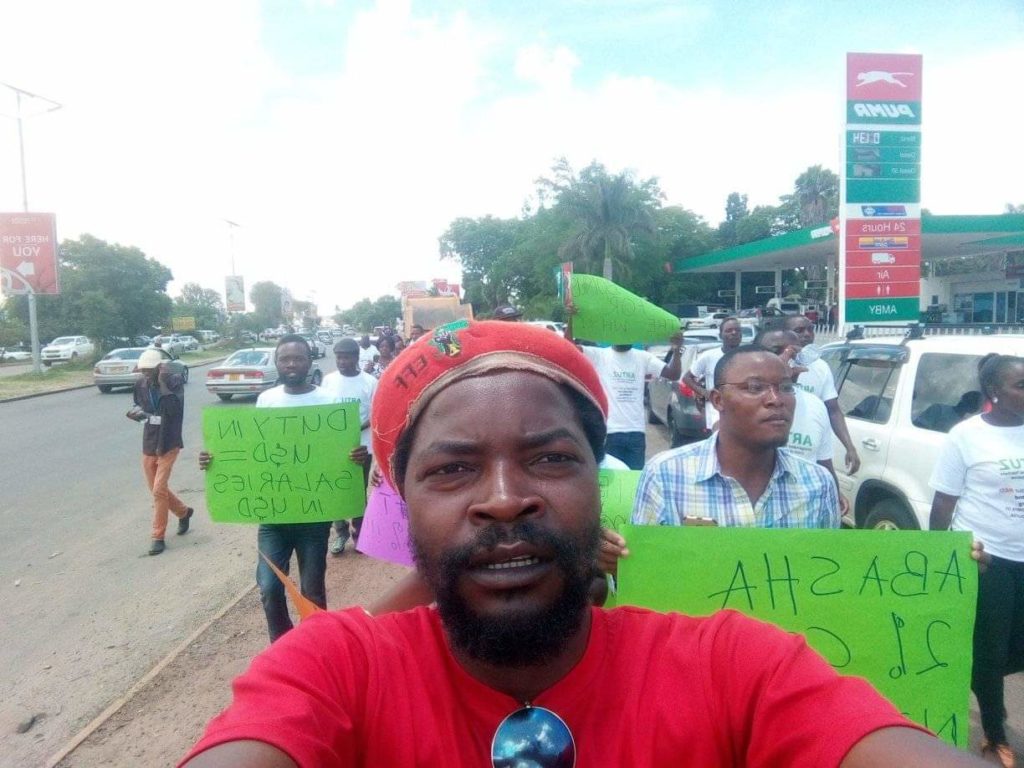 The Amalgamated Rural Teachers Union of Zimbabwe (ARTUZ) on Wednesday responded to threats by Education Minister Cain Mathema that those who are on an 'illegal' industrial action will be fired and replaced with 10 000 jobless graduates.
In a statement, ARTUZ warned Mathema that he has shown that he is out of his depth and may soon face the chop. Below is the statement by ARTUZ in full:
The incumbent Minister of Primary and Secondary Education, MOPSE, Ambassador Cain Mathema exposed himself in a recent interview with media.
The out of sorts Minister claims that he can fire striking teachers and replace them with the 10 000 unemployed teachers. The threat of firing teachers and the wrong statistics exposes a man out of touch with reality.
Ambassador Mathema should know that 98% of Zimbabwe's 136 000 teachers are on strike. These teachers can't be replaced by his 10 000 reserve teachers.
Cain also got the 10 000 unemployed teachers statistics wrong, Zimbabwe has 37 000 who are out of employment.
The Unemployed Teachers Association UTA maintains the database. UTA has however declared that they are not willing to be used as a reserve labour force by the government, they are demanding to be employed to fill the staff shortage of over 90 000 teachers.
Mathema should be reminded that teachers are not afraid of being fired. If the government chooses to illegally fire teachers, the illegality will be fought in the courts.
Either way, it is our education sector which will suffer. Section 65 of Zimbabwe's constitution provides for the right to engage in job action and further provides for the right to a living wage. The illegal firing of teachers will not stand.
Zimbabwe is battling with a brain drain in the teaching profession. The Amalgamated Rural Teachers Union of Zimbabwe, ARTUZ published the "Education in Crisis Report" which reports that 220 members of ARTUZ left the profession from January to date. The command tactics of Mathema will only worsen the situation.
Mathema's response on how his Ministry spent ZWL 600 million allocated for the safe reopening of schools was not convincing. It is against this background that ARTUZ will be making a follow up on how these resources were spent.
Teachers are demanding the restoration of their October 2018 salaries, which were pegged at a minimum of USD 520.
Teachers are currently earning USD 30 per month. Teachers have given the government a long rope, unfortunately, the government chose to tie itself with the rope. Teachers are tightening the noose around the government's neck.
Government cannot be allowed to celebrate budgetary surplus when government workers are starving.
Ambassador Mathema should just sober up, no teacher is going to be fired but the out of depth Minister might soon face the chop.
Amalgamated Rural Teachers Union of Zimbabwe