Sikhala is missing at Chikurubi Prison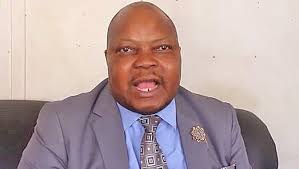 The whereabouts of the detained Vice Chairman of MDC A Job Sikhala are now unknown.
The fiery politician left Chikurubi maximum prison aboard a prison van, to attend his High Court bail appeal hearing. He never arrived at Court.
The firebrand politician also never returned to Chikurubi, where his wife is waiting for him
Mrs Sikhala said her husband was neither at court nor at Chikurubi Maximum prison.
"Honourable Job Sikhala left the prison in the morning going to court, but he never arrived at the court, ku prison hako, no one knows where he is now," said Mrs Sikhala in a message to her husband's friend.
The Zengesa West Legislator is facing charges of inciting violence emanating from his involvement in the 31 July peaceful protest calls.
He was denied bail by a Harare Magistrate Lazini Ncube last Thursday. He appealed to High Court and his case was supposed to be heard last Wednesday but was postponed to Friday and then to Monday.