Surrendering MDC A to Khupe would be a betrayal of Tsvangirai, Chamisa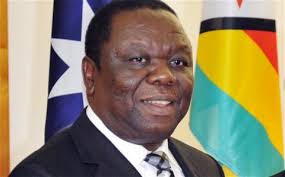 MDC Alliance (MDC-A) president Nelson Chamisa is unwilling to abandon the MDC 'brand' and form a new party with a different name as he feels that he will be betraying the party's founding leader Morgan Tsvangirai who succumbed to cancer in February 2018, The Anchor reports.
The Anchor says it has established that MDC-A supporters wanted Chamisa to form a new political party, a move he was reportedly not in favour of. The publication quoted its sources as having said:
He feels he will be betraying Morgan Tsvangirai by forming a new political party. He wants to take the Khupe-led faction and ZANU PF head-on.
Chamisa has been considering what the supporters are saying but last week he vowed not to form a new party.
Chamisa and his team are just waiting for the right time to strike because they have crafted their own responses to Mwonzora's games and they also believe the erstwhile secretary-general would soon run out of ideas.
Chamisa' spokesperson, Nkululeko Sibanda, accused the ruling ZANU PF party of using Thokozani Khupe to destroy the MDC-A in order to create a one-party state in Zimbabwe. Said Sibanda:
President Chamisa has noted very clearly that what is happening now is akin to what Mnangagwa has done before which is to try and create a de-facto one-party state in Zimbabwe.
On Saturday, Khupe's party announced that its candidates in impending council and parliamentary by-elections will contest under the MDC Alliance.
This only amplified the voices urging Chamisa to drop the 'toxic' MDC brand and form a new party.
–The Anchor