MDC-A to stage anti-abductions demo on anti-sanctions protest date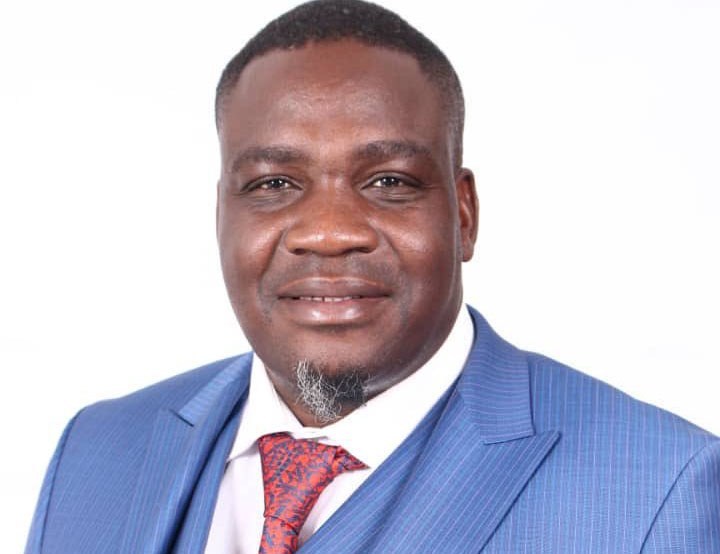 Staff Reporter
HARARE — Opposition MDC-Alliance is planning an anti-abductions day on October 25, the same day the government has lined up ambassadors from SADC countries to join them in their protest against targeted sanctions by the West for their human rights abuses.
The MDC-A are planning a massive demonstration against state-sponsored abductions and torture of citizens with a different view from that of the ZANU PF government.

President Emmerson Mnangagwa's administration agreed with the Southern Africa Development Community (SADC) to make October 25 the day for protesting against sanctions by western countries.
The West, however, feels Zimbabwe has not met its side of the bargain by continously abducting and torturing citizens percieved to be against the regime as well as persecuting them.
They cite the abduction and torture of three MDC-A members — Joanna Mamombe who is a legislator, Netsai Marowa and Cecilia Chimbiri. The women were abducted from Harare Central Police Station by suspected state security agents after they had been arrested by police for taking part in a protest march in Warren Park in Harare in May. They were later found dumped by the roadside near Bindura three days later, after they had been allegedly tortured, sexually abused and forced to drink and eat each other's urine and faeces.
Mnangagwa's government then turned around and arrested them claiming they had faked their abductions.
An attempt to discredit the trio backfired spectacularly when a poorly-produced video, aired on prime time television and claiming to have tracked their movements, showed a BMW car instead of a Mercedes Benz the trio were travelling in on the day of their arrest.
When Mamombe could not attend court as she had suffered mental health issues following the torture, a pliant magistrate, bizarrely sent her to Chikurubi Maximum Security Prison so she could be incacerated while waiting for a doctor to assess her ability to stand trial, a move roundly condemned by a High Court judge who ordered her release from prison.
They cite too, the incaceration without trial of journalist Hopewell Chin'ono and leader of Transform Zimbabwe Jacob Ngarivhume, accused of inciting people to revolt over worsening living conditions and human rights abuses.
MDC-A chairman Job Sikhala, was also detained in the D-Section of Chikurubi, shackled in leg irons like a dangerous criminal.
The High Court judge who granted him bail, Erica Ndewere, is now facing a tribunal which many expect to find her guilty of misconduct, which will see her lose her job. The president of the students' organisation Zinasu, Takudzwa Ngadziore, has also been released on bail after he protested against Impala Car Rental, a company whose cars were used to abduct a Midlands State University student Tawanda Muchehiwa. He was tortured for three days leaving him needing a dialysis treatment. He is the nephew of Mduduzi Mathuthu, who broke the Covidgate scandal in which Mnangagwa's son, Collins, and his criminal associate, Delish Nguwaya, clandestinely got a US$60 million tender to supply Covid-19 PPEs. Mathuthu is still playing cat and mouse with state security agents.
MDC-A secretary-general Charlton Hwende said the October 25 peaceful protests are going to be against torture and abduction of dissenting voices in Zimbabwe.
"Now that the president of Zinasu (Zimbabwe National Students Union) @ngadziore is back the 25th of October is the best day for a people's action against torture and Abduction of innocent citizens. We must all peacefully exercise our right to demonstrate and petition against a regime enabler Impala Car Hire.
"Their car was used in the abduction and torture of @TeeMuchehiwa. We must demand on that day which @ZANUPF_Official is abusing as an anti-sanctions day, an end to all abductions and torture, an end to the persecution of @JoanaMamombe, @ceechimbiri2, and @MarovaNetsai
"Everyone who has been abducted and tortured by State Agents must be compensated & treated. Justice must be served. Perpetrators must be arrested. Because of @ZANUPF_Official propensity for violence the whole world will see how they are violating human rights in Zimbabwe," Hwende tweeted.
Last week, South African ambassador to Zimbabwe, Mphakama Mbete, said plans were afoot for anti-sanctions campaign day.
"We are going to convene a meeting this week as SADC ambassadors to prepare for the Anti-Sanctions Day.
"My government and other SADC member states will take part in the commemorations of the Anti-Sanctions Day scheduled for October 25. All SADC members' states are rallying behind Zimbabwe in theie fight against sanctions imposed on Zimbabwe, which are affecting the general populace," he said.