One year on, Zim scribes still waiting for UNICEF cash awards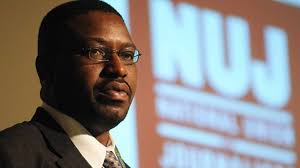 By Theresa Nkala
HARARE — Five Zimbabwean journalists — Jeff Moyo, Muchaneta Chimuka, Moses Mugugunyeki, Chamunorwa Murava and Tatenda Chitagu —were so thrilled last year when they won Water Sanitation and Hygiene (WASH) awards.
Murava even promised to pay his debts once he received the prize money. One year on, they only received US$150 each last week after they had threatened to petition UNICEF, the parent organisation. They had, by last night, not yet received the full amounts.
Murava published a picture on his Facebook page with the following caption: "Exactly a year since I won this award. But nanhasi vanhu vezvikwereti vari kuramba pandovaudza kuti handisati ndapihwa prize money yacho nema sponsor acho UNICEF ne ZUJ. (Up to now, creditors don't believe me when I tell them I haven't received the prize money from the sponsors, UNICEF and ZUJ). In fact, havasati vatombondiudza kuti sei iri kunonoka kuuya. (In fact, they haven't told me why it is taking so long to come through.) #Takangwavhiwa (Slang for 'We have been robbed.')
All five were supposed to receive US$500 each, according to the affected scribes, except Chitagu who won the child reporting award, that carried a bumper prize of US$1 500.
Emails were sent in the morning to Michael Chideme, the president of ZUJ, the co-sponsor of the awards and his secretary-general Foster Dongozi, both of whom had not responded by last night.
UNICEF communications specialist Elizabeth Mupfumira admitted the journalists were only paid US$150 last week and the balances would be paid this week.
However, she flatly refused to answer if it was UNICEF's policy to pay prize money for journalistic awards retrospectively.
theresankala@yahoo.com