Heavy rains destroy 30 homes in Binga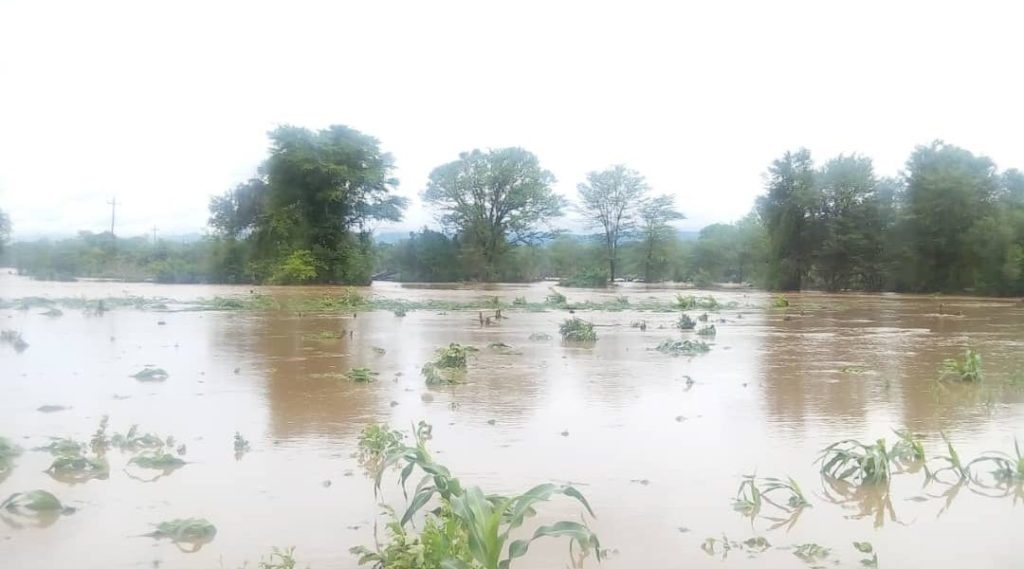 Heavy rains in Binga 's Lusulu area which is under Chief Sinamagonde left over 200 people homeless after it destroyed over 30 homes on Sunday, the Chronicle reports.
It is reported that a 15 minutes heavy downpour followed by heavy winds and thunderstorms destroyed homes and left villagers including orphans, widows, the elderly, and children affected by the short but devastating downpour.
Narrating the disaster Ms. Tryphine Ngwenya who lost her stock of maize meal and her home's roof said:
It was a terrifyingly violent storm. I could feel the foundation of my house shaking as the structure took a pounding from driving rain and strong winds.
Minutes later, the wind tore off the roof and bits of plaster rained into the house. I have never been so afraid. I watched helplessly as the roof and trusses of my entire house were blown off.
My son was screaming. I thought of rushing to my in-laws place but couldn't because the winds were very strong and violent while the rain blinded me.
Another victim, a widow named Fortune Javure who also lost part of her home narrated her ordeal and said:
We had to quickly remove the furniture which was in the affected rooms. Some of the property was heavily soaked by water while some of the electric gadgets were also damaged. It's a relief that I was not injured as I managed to escape together with my four children,

The rains lasted about 15 minutes but they caused severe damage and I am still in a state of shock. I don't even know how I will raise money to replace the damaged property since I am a widow
Many people who spoke to the Chronicle about the downpour said they were shocked by the short but devastating downpour. CPU was quick to respond to the disaster and it was already distributing maize to the victims.
Earlier this year, Binga was hit by another flood that displaced people and destroyed people's possessions.
–Chronicle