John Vul'igate hitmakers arrested for stealing the song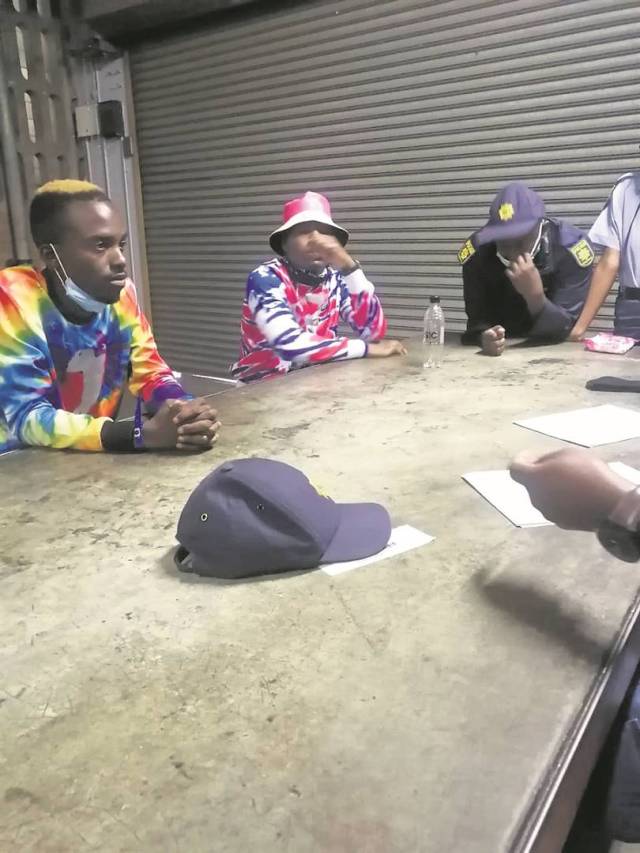 THE gates of hell almost opened up and swallowed John Vul'igate hitmakers Mapara A Jazz. . .
They almost became holding cell stocko!
McMillan "Man Malaya" Nephawe and Leonard "Lenny Sbechu" Malatji found themselves inside a police van on Sunday and heading straight to the Pretoria Central cop shop.
They were taken in for questioning regarding alleged theft of the hit song.
They were released and managed to appear on the Idols SA stage.
The drama started when Scara Chilli Ya Baba group accused Mapara A Jazz of stealing their popular amapiano dance song.
Dominic "Matanta" Baloyi of Scara Chilli Ya Baba told Daily Sun Man Malaya had no business stealing from his own brother Ndivhuwo, a Scara Chilli Ya Baba member.
Said Matanta: "We didn't expect it to go this far, but Mapara A Jazz are disrespecting and undermining us. We don't want to collaborate with them. We're only asking them to bring back our song. It belongs to us and we want them to stop acting like it's theirs." "They belong in jail because they are thieves. We just want back what we worked hard on, that's it," he said
He said it was too late for the duo to apologise as they had asked them politely why they stole their song, but they acted big and ignored them.
Matanta said the duo should learn that there are consequences for whatever they do.
Ndivhuwo said: it was sad to see his brother get arrested, but there was nothing he could do as the issue was about the John Vul'igate project."We feel betrayed and undermined. Let the law take its course because we want justice for what belongs to us."
According to Ndivhuwo, they spent a lot of money on John Vul'igate and would not let it go just like that.He saidMapara A Jazz released John Vul'igate in September, while Scara Chilli Ya Baba would have released it tomorrow.
"Man Malaya is my brother, he must confess that he stole our song and bring back what belongs to us," he said.
Pretoria Central cop shop spokeswoman, Captain Agustinah Selepe, said: the complainant opened a case of theft and two people were pointed out by the complainant."The two people were taken in for questioning. They were allowed to leave as the matter is still under investigation."
Daily Sun tried to reach Man Malaya and Lenny Sbechu, with no success. -Daily Sun