Soldiers to invigilate, mark examinations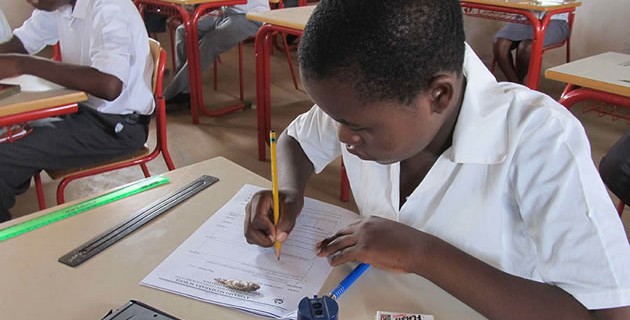 Teachers' unions have called for the postponement of public examinations to 2021 maintaining that they won't be available to invigilate and mark.
The teachers also expressed shock over the government's insistence on going ahead with the examinations despite glaring evidence of lack of preparedness by pupils as the syllabuses were not covered.
Progressive Teacher's Union of Zimbabwe (PTUZ) president Takavafira Zhou argued that learners did not cover syllabuses due to the coronavirus-induced lockdown and teachers' incapacitation therefore writing examinations under the circumstances serves no purpose. He said:
It is not very clear what examinations must serve. Under normal circumstances, it will be difficult for students to write examinations on a syllabus that they have not covered.

In our view, it was going to be better to find a solution to the impasse and then postpone the examinations to next year.
Zimbabwe Teachers Association (ZIMTA) chief executive Sifiso Ndlovu said teachers are not happy with the salary offer tabled by the government and it was highly unlikely that they will be available to invigilate the exams. Ndlovu said:
Preliminary indications are that some teachers are unhappy and not motivated by the remuneration offer tabled by Government.

Hence, we must continue with engagements. This means they will not be available.

If that is the manifestation on the ground, then it is advisable not to schedule the exams as there will be very few personnel to manage the process.
The Primary and Secondary Education Ministry maintains the examinations will proceed while the Zimbabwe School Examinations Council (ZIMSEC) says "all is set."
Unconfirmed reports say the ministry of Education has solicited the services of members of the Zimbabwe National Army to invigilate and mark the examinations.
Meanwhile the Amalgamated Rural Teacher's Union (ARTUZ) hopes that the government made an arrangement with soldiers to invigilate as their members were not available to invigilate.
"The examination time-table from "Chandagwinyira" exposes shocking arrogance from our leaders. Duty bearers seem not to care. A deaf ear is being given to calls for learner preparednes. On invigilation we hope they have an arrangement with soldiers. Trs, learners & parents unite!" tweeted ARTUZ on Friday.
—ZTN News & Zimbabwe Observer