Zanu PF in desperate move to befriend incoming USA President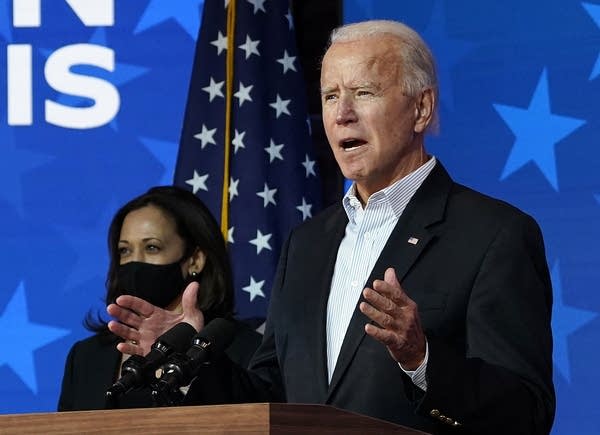 The Zimbabwean government has said the United States' president-elect, Joe Biden must normalise relations with the Southern African country as a lot has changed to warrant re-engagement.
Zanu PF's acting Secretary for Information, Patrick Chinamasa announced that the government had tasked
Foreign Affairs minister Sibusiso Moyo to approach the former VP in the Barak Obama administration in a fresh bid to mend the frosty relations between Harare and Washington.
Speaking to reporters in the capital last week, Chinamasa said there was no reason for Biden to keep sanctions on Zimbabwe. He said::

The coming in of Biden may not change much for us. However, we believe that a lot of water has gone under
the bridge and there is no reason anymore for our relations to continue being frosty.

We have tasked Moyo to engage the Americans for improved relations because there have been a lot of changes on the ground, which do not warrant the continuation of the strained relationship.
Chinamasa indicated that the ruling party was aware that Biden was among the three US Senators who sponsored the Zimbabwe Democracy and Economic Reform Act (Zidera) which cut Zimbabwe from accessing international
loans and capital for development.
He claimed that Biden and his colleagues, back then, thought that the enactment of ZIDERA "would collapse
our economy immediately, but they failed."
Chinamasa added that a lot had changed on the ground, therefore, "Biden should see that we must work together and repeal Zidera."
Zimbabwe-US relations turned South at the turn of the millennium over alleged gross violation of human rights during the fast track land reform programme that saw white farmers losing their land.
Zimbabwe claims to have implemented multi-dimensional reforms which seek to enhance democracy and good governance in the country, a development authorities view as one of the reasons why the international community must engage and or re-engage with the former British colony.
–NewsDay