10 000 teachers resigned between October and December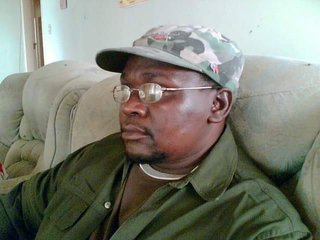 By Takavafira Zhou
More than 10 000 teachers have resigned from the profession between 28 September and 1 December 2020.
Fundamentally, teachers have been forced to resign because of cold and calculated educational vandalism of educational and government officials. What has irked several teachers is the failure by the gvt to resolve salary discrepancies between teachers and other gvt workers with teachers becoming the poorest of the poor. The inability of teachers to send their own children to access a service they are offering has frustrated many teachers with the consequent exodus in search of greener pastures. Several teachers have turned to artisanal mining, selling sweets, bananas and even airtime as teaching has become so degrading and nauseating. Others have found their way into neighbouring countries such as Mozambique, South Africa, Botswana, Namibia and Zambia in search of anything of value.
Another driving force has been failure by gvt to prioritise the health and safety of teachers with gvt officials driving them like cattle to unknown pastures. Several teachers have decided to protect themselves and their families by leaving teaching. With the quantum leap of covid 19 cases among teachers and pupils and gvt insensitivity to the health and safety of teachers, let alone their welfare, there is danger that the resignation rate may exceed 20000 by January 2021. Worse still 99.9% of all remaining teachers has mentally resigned from the profession although they physically remain at their stations. This is a dangerous scenario for any profession and calls for urgent intervention by gvt in order to stabilise the situation and guarantee quality public education and skills revolution as envisaged in Agenda 2030.
It is unfortunate that those with responsibility of enhancing our education system are deeply engaged in homelitic bellicose than steering the educational ship to stardom. The time for status restoration of teachers is now. The teachers have fallen from grace to grass with monotonous regularity, moreso because of gvt failure to restore their salary's purchasing power parity pegged at US$520-US$550. There is urgent need for a rescue intervention unless gvt want to be remembered for destroying the education system in Zimbabwe.
The challenge in the education system also calls upon all teachers across the teacher unions' divide to bury their differences and fight together as brothers and sisters for status restoration. The United Front is not an option but a must for all teachers in 2021. Teachers cannot continue to bank on treacherous Apex Council and hope for better results when a thorn tree has never produced apples. A United Voice of Teachers must punctuate what promises to be an action packed 2021 in order to knock sense into the gvt to find a panacea in the system of education. The time of standing on the touchline to watch a game teachers must be playing is over. In 2021 all teachers must be part of the solution and not part of the problem. United we would stand and triumph, and divided we would fall and sink in perpetual poverty and misery. Teachers are their own liberators, no more no less.
—Dr Takavafira M. Zhou is the President of Ptuz