Buriro demolition victims turns to Zanu PF for help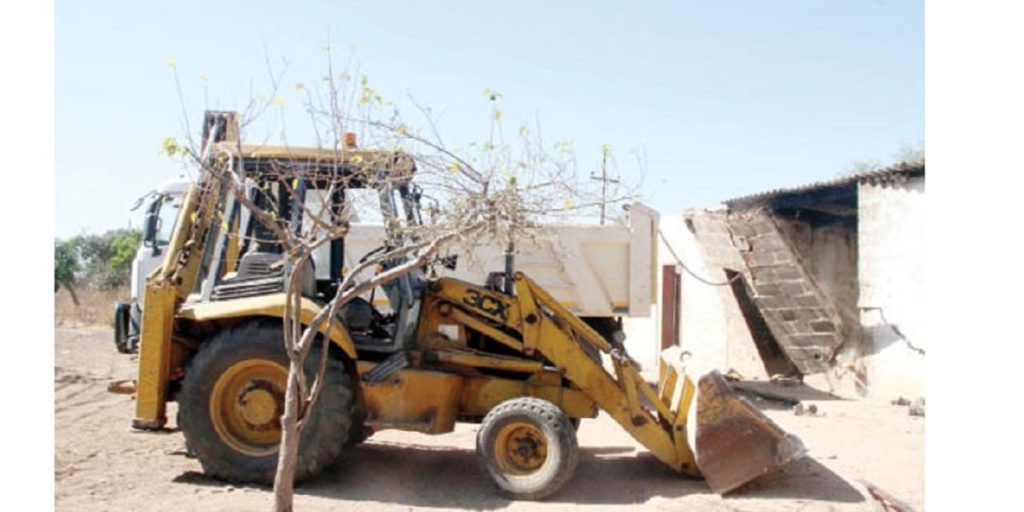 Defiant and angry victims of Tuesday house demolitions have said the ruling ZANU PF must have and still should protect them from Harare City Council.
This comes after the local government authority, equipped with a court order, razed down nearly 200 houses in Budiriro suburb saying they were built on an illegally acquired land.
The stands were sold to home-seekers by Tembwe Housing Cooperative fronted by a prominent ZANU PF official, Caleb Kadye.
Tembwe Housing Cooperative members who spoke to NewZimbabwe.com said they believed one Mai Charumbira was a "corrupt" council official working in connivance with police to advance favours to a rival housing cooperative –  Events Housing Cooperative.
The rival housing group is led by one Paradzai Muchechetere, an alleged former member of Tembwe Housing Cooperative who broke away and formed his cooperative. Speaking to NewZimbabwe, Jaison Makamure said:
What shocked us as Zanu PF members is, without any eviction order, the council came with the aid of the ZRP officers and they started destroying our houses.
The police started firing teargas, which is surprising because there was no municipal police officers and we have information that these officers were hired from Southerton police station.
They also arrested our cooperative leaders shouting to us that 'we want to see if Zanu PF can come and save you'.
Let me tell you, I am not going to leave this place and I have already started building, we voted for Zanu PF and they must protect us.
Another affected resident, an officer in the Zimbabwe National Army who was also building a makeshift house after his three-roomed house was razed down it was pointless to blame the MDC-led council for their trouble. He said:
This cooperative belongs to Zanu PF members and when the grader started demolishing our houses, we called Godwin Gomwe and he told us his hands were tied.

Why would he say that if the government is not aware of the demolition, and also we are told the government spokesperson was on Twitter telling his followers that our houses were going to be destroyed.
He added that Mai Charumbira told them at one of the meetings that as long as she is still in council, their houses were going to be destroyed.
The resident added that they "voted for Zanu PF here in the previous elections and now they have turned their backs on us."
The person referred to as "Mai Charumbira" could be Priscilla Charumbira, the wife of Chief Fortune Charumbira. She is Harare City Council town planner and was this year arrested for criminal abuse of office.
–New Zimbabwe.com