I am neither Zanu PF nor MDC-T, but 100% MDC-A, Mavhaire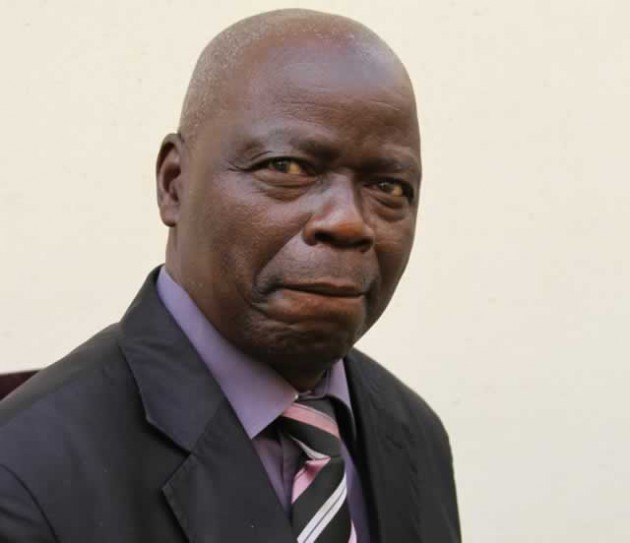 Former Energy and Power Minister and ZanuPF Politiburo Secretary for Production Senator Dzikamai Mavhaire said he is 100% behind MDC Alliance President Nelson Chamisa .Mavhaire said one reason he dumped ZanuPF was the clear MDC Alliance vision as articulated by President Chamisa.
The first former ZanuPF Politiburo member to challenge the late Robert Mugabe to resign said the story circulating on social media is a ZanuPF creation meant to destabilize the unity and harmony prevailing in MDC Alliance.
" I have worked with ZanuPF for many years i know the source of all this.I know what all this means when ZanuPF desperately fabricate stories.Time will come when i will expose the dirty tactics of ZanuPF. Many will find Zimbabwe too small to hide when truth pull them out of their comfort zones" said an angry Mavhaire.
"Why should i join Khupe? If i had the appetite to rejoin ZanuPF i would walk straight to ZanuPF Headquarters rather than rejoining ZanuPF through MDC T." said Mavhaire.
The former ZanuPF Politiburo member asked if it makes sense for him to join MDC T led by Khupe when in fact he joined MDC Alliance when MDCT was at that time in existence?
"Dont misjudge me…i know what i want to achieve under President Chamisa. I am in MDC Alliance to complete the unfinished business of the national liberation struggle. ZanuPF under Mnangagwa has diverted from the liberation struggle objectives.The country is on a very dangerous detour from the liberation struggle values.There is no democracy in this country. In 1980 we campaigned for One man One Vote …is it what we have today? We are witnessing worst election rigging ever…i am prepared to fight for change in this country under the able leadership of President Nelson Chamisa. " declared Mavhaire.
Mavhaire allege that not a single newspaper ever interviewed him since last year.This article must not be taken seriously vanyangira yaona.
"Those hallucinations, day dreams and evil machinations by ZanuPF and opponents of democratic change in Zimbabwe must come out of their political Satanism of trying to wedge a political division among President Chamisa , MDC Alliance and myself.What is uniting us is the desire for democratic change rather than monetary issues.Its a pity that the writer of the article seem to think that i am in MDC Alliance for political posts…never i am for democratic change ..for a better Zimbabwe for the next generations." said Mavhaire.
—-Masvingo Changing Times