Police Officer bashes 11-month-old baby with baton stick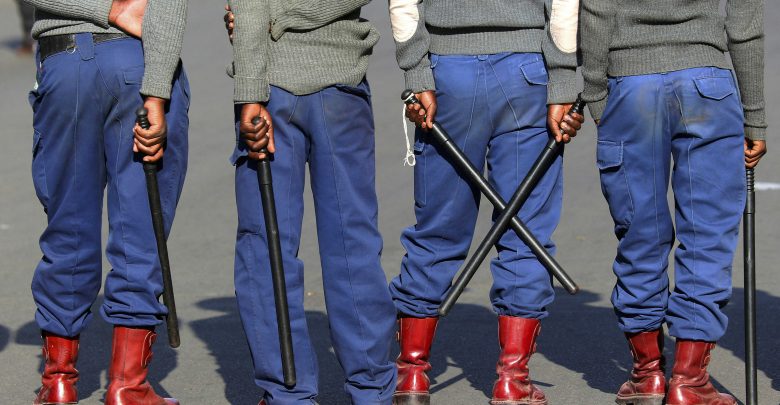 Anti-riot police on Saturday accidentally struck a baby with a truncheon at Tshovani Stadium in Chiredzi.
The 11-month-old baby was struck by the police while strapped on its mother's back. The mother was trying to gain entry into Tshovani Stadium to attend a wedding when the incident occurred.
The woman, whose baby was beaten, was whisked away by the police.
Chiredzi ZRP Chief Superintendent Shengedzani Muleya condemned the deplorable behaviour by police officers and urged them to act professionally. He said:
As police in Chiredzi, we have a good working relationship with journalists and such overzealous behaviour should be condemned.
Thousands of people thronged the stadium to witness the wedding of Chiredzi-born self-styled comedian Douglas Zvarevashe, who tied the knot with Noria Mutepfu.
The wedding was organised by ZANU PF bigwigs, including Chiredzi West MP Farai Musikavanhu, and was sponsored by businessman James Charumbira.
However, the large number of people who turned up for the wedding was in violation of COVID-19 regulations which stipulate that a wedding should not be attended by people exceeding 100.
There was pandemonium and throwing of stones at police officers by angry crowds after officers had bashed the infant.
Several people were left nursing injuries from the ensuing melee.
–NewsDay