South Africa promises to sort out the chaos at Beitbridge Border Post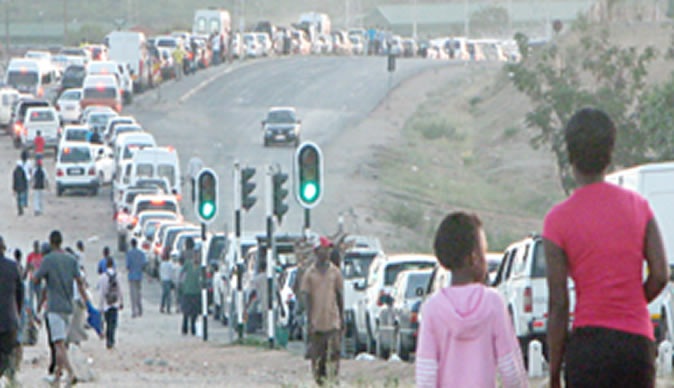 South African Department of Transport spokesperson for Limpopo Province, Matome Moremi-Tauetsoala on Tuesday said they were aware of congestion at the Beitbridge border post and explained that the situation will be addressed soon. She said:
Our team from SAPS and traffic have re-strategised their plans and they will put them into action not so long.
The matter will be addressed and also the Minister of Home Affairs will be making an announcement that will also enhance the plans that we have now.
We are calling on motorists to be patient with each other in the meantime.
There have been long delays in the movement of both vehicular and human traffic at Beitbridge Border Post over past days with vehicles now backed up 15km from the border.
While the post is usually busy over the festive season, additional delays were caused by earlier curfew times.
Furthermore, travellers must be cleared under strict COVID-19 protocols.
Meanwhile, a Zimbabwean woman collapsed and died yesterday afternoon in an Eagleliner bus while waiting to be cleared to exit South Africa.
The traveller, whose identity could not be immediately established, was pronounced dead by emergency services workers who were called to the scene and her body was taken to Musina Government Mortuary.
–The South African