Who exactly is destroying people's homes in Budiriro during a rainy season?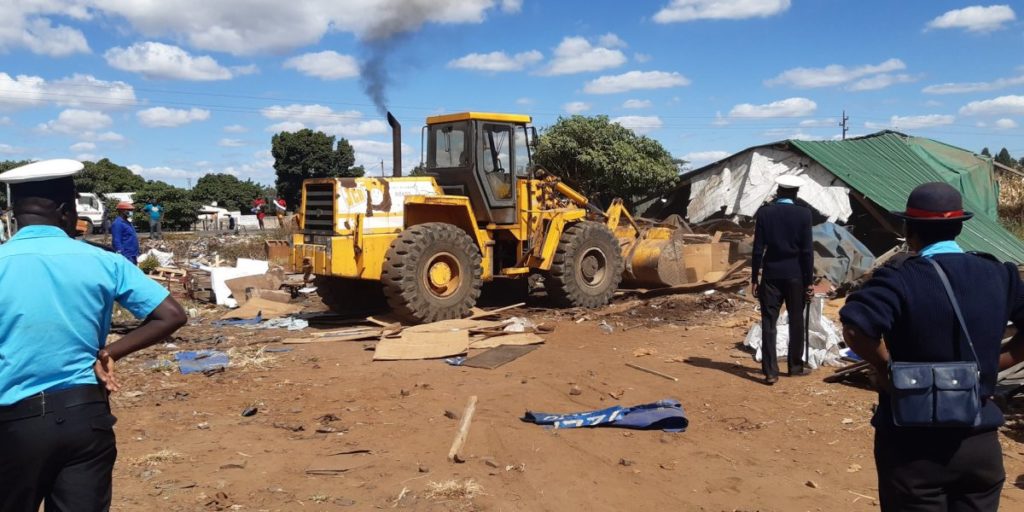 The opposition MDC Alliance led by Nelson Chamisa has distanced itself from the ongoing demolition of houses built on land acquired illegally in Budiriro by the Harare City Council.
The majority of councillors in Harare are from the MDC-A and this has given the impression that the party is "inhumane" and "cruel" following the destruction of people's shelter in the middle of the rain season.
On Wednesday, the Permanent Secretary in the Ministry of Information, Publicity and Broadcasting Services, Nick Mangwana, accused Harare City Council of acting "with so little human consideration" for the current spate of demolitions.
Mangwana was responding to political analyst Pedzisai Ruhanya who tagged him in a tweet, asking why the affected people in Budiriro were not given time so that they vacate after the rain season.
Meanwhile, the MDC-A has accused the central government, through the Ministry of Local Government, of unleashing the demolitions. The party said in a statement:
On 13 November, permanent secretary [Nick] Mangwana gave notice of Central Govt's intention to unleash a spate of demolitions.

Pleas by Harare Mayor [Jacob] Mafume for a rational, people-centred approach were ignored, as were concerns around corrupt ZANU PF land barons.
In a tweet posted on 13 November 2020, Mangwana warned that demolitions of illegal structures and a clampdown on other illegal activities in Harare were imminent. He wrote:
Expect demolitions of illegal structures, arrests of illegal vendors, land barons, sand and water poachers, money changers, closure of unregistered businesses and closing of unlicensed shops in Harare. Lawlessness is being clamped on.
The government has been accused of trying to discredit the opposition by arresting its councillors on "trumped-up charges" and blaming them for poor service delivery while the local authorities have their powers taken over by the central government.