Zimbabwe is now trailing behind all its neighbours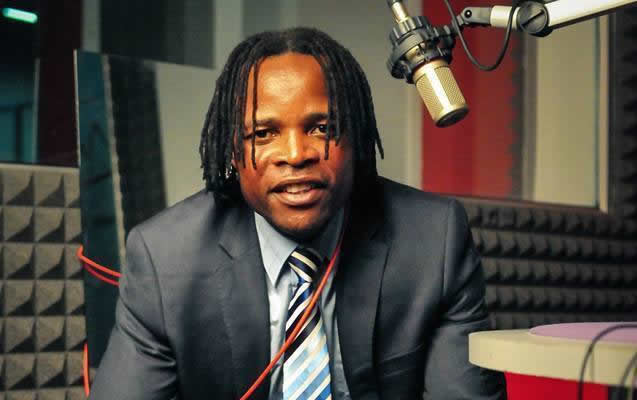 By Alois Bunjira.
Growing up we used to look down upon Mozambique. I remember most of the boys selling sweets at Charge Office bus rank were from Mozambique. We used to call them "twumaMosken"..The older ones who were usually garden boys and landscapers etc were called "Masena". As Zimbabweans always believed we were better than Mozambique. Maybe back then we were indeed better. But as we remained stagnant and worse still, as we kept on slowly deteriorating ,Mozambique has been developing. The last time I was there for a national team match, over a decade ago, I didn't see much of that country. But having recently driven from Johannesburg to Maputo for my birthday and other business, I was pleasantly surprised by the strides Mozambique has taken. Right from their border with South Africa to Maputo, the road is nice and wide,with street lights and tarmac reflectors all the way. It felt like we were still in South Africa. There was no difference. Even the direction boards were just as visible and nice as in SA. The bridges and all. Arriving in Maputo at night we didn't see much as we got into a dodgy ferry(Adventurous though) to take us across the Ocean to Catembe Town. The following morning we had to cross again into Maputo central and we were taken to the Maputo mall. Now that is a mall just like malls we see in S.A, complete with 5 levels ,big chain stores and designer shops…kuzoti the restaurants and pubs? The closest we have in zimbabwe is Westgate Mall.Now u can imagine the difference. After the mall we drove to Costa dol Sol ,just 15 minutes drive away from Maputo central. We drove through their City Centre and then along the beach. It really felt like I was in Durban. Costa Dol sol football club abandoned their stadium because it was too big. Yes they have a very big modern Stadium.
We were then we witnessed the story of the super bridge connecting Maputo and Catembe over the Indian ocean. You see, Catembe is a town across the Ocean from Maputo.It is kind of a neglected town. To drive there from Maputo used to take you almost 2 hours but if you used a boat or ferry ,it takes about 15 minutes. The boats and ferry are dangerous but they are they were the only mode of transport between Catembe and Maputo. One can even take his car into the ferry and drive when across. As much as it is adventurous, it is still dangerous. Now they have constructed a high rise and long bridge to connect Maputo and Cathembe. Massive project it is and the bridge is spectacular. The bridge is about 4 km long and about 40m over the Indian Ocean (See first picture )
As we were driving out of Maputo ,we discovered that there were other high rise fly over bridges under construction in Maputo which should be complete by now. Harare CBD is nowhere near Maputo CBD….and they are busy developing it further. And then they have the beaches and all, in that City ,,something we will never have in Harare. I started rewinding back to the days we used to look down upon Mozambicans. I was humbly alerted to the fact that it is now Zimbabweans moving across to Maputo to work and sell wares. I bought sunglasses from a Zimbabwean boy at the fish market in Costa Dol Sol,Just to support him. I wonder what Mozambicans say when they see Zimbabweans. I hope they don't know we used to call them funny names back in the day😂😂😂.I wont deny the fact that at one time we were better than Moza as far as infrastructure is concerned. But right now we are way behind. They caught up and left us behind. And from the way I see it ,they continue opening the gap, because in Harare we are actually going backwards. As much as I wouldn't have wanted to say it, I felt pain and jealous. Where did we take the wrong turn?
Gaborone overtook us.Windhoek overtook us.Lusaka is flying away.I was in Lusaka last month and was wowed by the developments taking place there. Very soon it is Lilongwe and Blantyre as I heard infrastructure development has taken off in Malawi .Rwanda left is behind a long time ago.My niece ,Mandy Mai Tashing yesterday told me that Ethiopia has developed way beyond her imagination and she reckons in a few years Ethiopia could be nicer than South Africa. I hear they are in the middle of construction of yet another World Class football stadium. I was in Cairo last year and that New Cairo City is now World Class, as compared to the desert I first saw in 1991 .Down here I can say we are only ahead of Maseru and Mbabane.
Harare really needs to claim it's place back to second only from S.A……
Do a country rich in minerals,with an estimated $30trillion plus mineral wealth underneath,tourism and agriculture,we should be doing much better… Zvakanaka tozvidawo akomana.
Having said all that,I really loved Mozambique.I am sure in 5 years time Catembe will be huge.Great beaches.I would advise my friends in Mozambique to invest in land in Catembe right now.After the bridge was completed,the place will grow and develop massively.I loved the deserted beach front,which has so much potential…..Perfect place to invest right now!
I am hoping that in this near future ,we will start seeing massive development in my beloved Honde Valley.Now that is a place with the potential to be the Switzerland and Austria of Africa ,folded in one.My Honde Valley dream lives on………as I hope to see Harare, Bulawayo and other Cities taking off in massive developments. I am told Harare used to be nicer than Pretoria…🙉
And then …we hear some of our learned friends talking about debt.Who isn't in debt ?
On Unity day kudzi,can the nation of Zimbabwe unite and start thinking about positive growth of the country?Could we pray for yhe Willingness to make Zimbabwe grow ?It starts with will and passion.
–-Alois Bunjira is a former Zimbabwe Soccer Star