High Court gives Chin'ono bail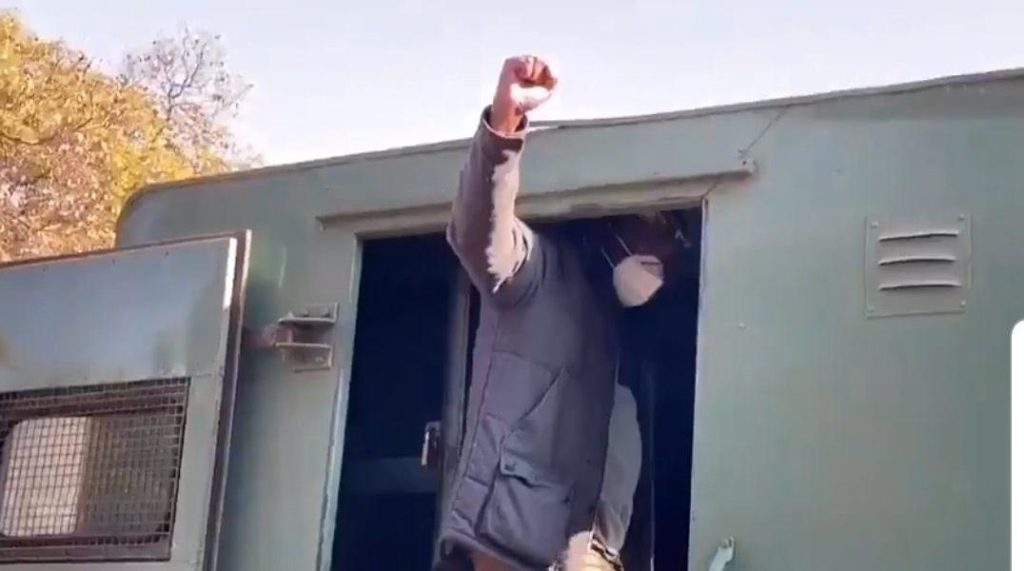 A Zimbabwean freelance journalist was granted bail on Wednesday after languishing for 20 days in the country's notorious Chikurubi maximum jail.
Hopewell Chin'ono was accused of publishing a false report on social media that a Harare woman lost her baby after a police officer enforcing lockdown rules hit the infant on the head. However, police denied his claim.
On Jan. 8 when he was arrested, Chin'ono tweeted: "The police have come to arrest me! Let everyone know!"
After court hearing, Justice Davison Moses Foroma granted him bail for 20,000 Zimbabwean dollars ($55.27).
Chin'ono was arrested three times in six months.
In an earlier case, he was charged with inciting public to violence. In the second case, Chin'ono was arrested last year in November for contempt of court.