Another one bites the dust, three more to go, says Chinomona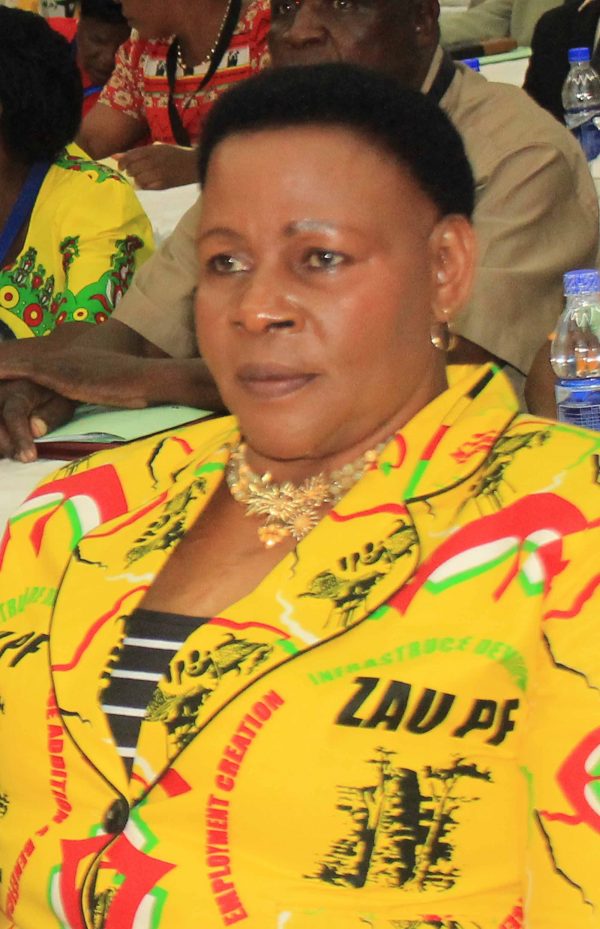 By Theresa Nkala
HARARE — In a bizarre whatsapp chat, a comment attributed to the president of the Senate, Mabel Chinomona, has laid bare fissures in Zanu PF, between the two men fighting for the control of the levers of power — President Emmerson Mnangagwa and his powerful and ambitious deputy, Retired General Constantino Chiwenga.
Chinomona, who is said to be loyal to Mnangagwa, was asked yesterday in a whatsapp group calling itself "Team Zanu PF 2023" whom she thought were the next generals to die from Covid-19.
According to a screenshot of the chat that has gone viral on social media, she replies with a terse "5/8".
To which another member of the group responds, "We know about the five who have gone, Perrance Shiri, Douglas Nyikayaramba, Paadzayi Zimondi, Sibusiso Moyo and Trust Mugova. So tell us Mebo (Mabel) Chinomona, who are the other three?"
Before she answers, another member hisses with a chilling warning: "Watch out Guveya (Constantino) Chiwenga, Anseleem Sanyatwe and Engelbert Rugeje!"
Nyikayaramba, who had been shunted to Mozambique as a diplomat, is the latest to die of Covid-19 from a list of generals who helped oust long-time dictator Robert Mugabe in a coup in 2017 which saw Mnangagwa installed as president of the "new dispensation".
Chiwenga, who draws his power from the military, has seen the deadly novel pandemic quickly decimate his clout. While Chiwenga is increasingly losing his grip on power, Mnangagwa is solidifying it. On Monday, he brought in a convicted fraudster from the Midlands, Frederick Shava, to be his foreign affairs minister following the death of the coup poster boy, Sibusiso Moyo, another general who succumbed to coronavirus. Mnangagwa also comes from the Midlands, in Zvishavane.
Shava was convicted of lying under oath during the Sandura Commission, which exposed several ministers of their involvement in a car racket that earned them thousands of dollars illegally. He was sentenced to nine months in jail only for Mugabe to pardon him a few hours later.
Funeral arrangements for Nyikayaramba, who died on Monday, are yet to be announced as well as his hero status. However, many expect him to be buried at the Heroes Acre, given his record during the liberation struggle.
Zim Observer sent a text message to one of the group's participants who had not responded at the time of publication. Efforts to contact Chinomona were unsuccessful.