King Goodwill Zwelithini lived a life of a King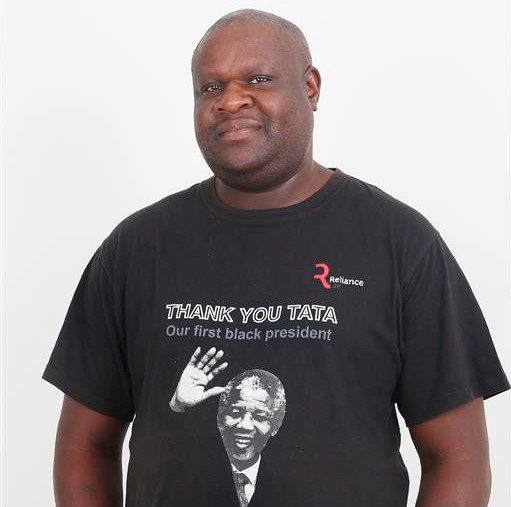 By Sibanengi Dube
I met the Zulu King Goodwill Zwelithini in 2013 when I was living my other life in Richards Bay as the News Editor of 1KZNTV (Dstv Channel 261).
King Zwelithini succumbed to sugar diabetes today at a Durban hospital and may his spirits rest in peace. My first attempt to interview him in Durban after he gave a speech was met with long faces and rolling eyes by his officials. I then inquired afterwards from my camera man Dereck Mulondo, why we were not granted an interview by the King.
Mulondo warned me against making such requests to the King. I couldn't understand how a newsman of Mulondo's calibre could miss the need for a KZN TV Channel to talk to the Zulu King. I had just been posted to the Zulu community by Urban Brew's Elize Viljoen to head 1KZNTV Station's News Desk from Johannesburg. I had no hint of the relevance of the Zulu Monarchy in the modern society that I thought I was. "That is being disrespectful of the King. Hlonipa Dube. You can't ask the King questions, if he wants something to be on TV he will just invite us to capture his statement." said Mulondo, a die-hard Zulu man.
At one moment I attended one of his annual events at his Ngwavuma Royal Castle where we were treated to a stew of hippo meat, guinea fowl, crocodile tail, giraffe milk and amarula drink.
My stint in KZN never ran out of drama. Something weird landed on my newsroom desk during an early morning news diary meeting. The King had just ordered Ezemvelo Wildlife Agency to deliver him two caucuses of baboons. The Agency had just delivered the parcel of skeletal baboons when we got wind of the news. What the hell does the King what baboon bones for? That left me wondering why Silo would make such a superstitious request. My worst fears were confirmed after making a single call to a friend working in the Agency. The Ezemvelo Wildlife chap was not prepared to be quoted or give out the information on camera. He was dead scared. As a newsman, I was determined to get the King to comment on camera about the spooky parcel but my excitement evaporated as soon as I started briefing my Star Reporter Philani Cebhekhulu.
My attempts to get Cebekhulu to get answers from the King over his baboon request were met with open defiance. "Siba I can't go to the King's castle and ask him that. That is not hallal (not allowed)" said Cebekhulu who was even prepared to be suspended than putting such a question to the King. So the King can't be interviewed despite the huge following he is enjoying from 15 million Zulus? This could not go down well with my journalistic appetite for news.
Then came the reed dance ceremony where I was invited to attend by the Bayethe's office. Mind you, anyone working in KZN cannot turn down the King's invitation. Never! The dance is held at royal kraal of the Zulu king, Umkhosi woMhlanga in Nongoma. Every year in September virgins are bussed from all corners of KZN to Enyokeni Royal Palace in KwaNongoma.
We left Richards Bay at dawn to drive the 141 kilometres from Richards Bay to KwaNongoma. We had to find our seats in the VIP tent before the arrival of the King. My colleagues Mr Molondo and Mbali Makwakwa had to caution me through out the transit period, not to question too much about happenings at Enyokeni. My colleagues' briefs could not prepare me enough as I was shocked to see partially naked 'Ntombi yemhlanga,' literally exhibiting their stiff breasts and tight bums. My first reaction was "Oh my goodness!" I started gasping for some air. The sight of the
Aphrodites was just not correct. My tongue became heavy as if Satan had danced on top of it. My skin started crawling away from my body much to the pleasure of my colleagues.
I felt like reaching for my Jack Daniel in the boot to cool down my nerves with the soothing tears of God. Can you imagine! The whole Palace was crawling with nude virgins. Yes! unclothed virgins were displaying their virginity. Jesus of Nazareth! The Good Lord of mercy had all his Holy Ghosts around to fend off all temptations. The Holy Ghosts worked hard to keep Erotes Anteros at Bay. Every men in attendance was in urgent need of kundiso to beef-up their fading moral uprightness.
Hundreds of them gyrating and provocatively strutting off their feminine God given assets in-front of the King who was accompanied by lustful guests of old men whose eyes were wide open as they smile from ear to ear during that moment of visual pleasure and leisure. Some of them had flown all the way from West Africa to come to KwaNongoma to steal glances, gazes and stares at the curves, bums and boobs of fresh looking Zulu girls. Guess who used to be a regular visitor to Enyokeni? I am serious. This is not a joke. The late Robert Mugabe. MHSRIP. He however missed the 2013 event which I attended. The year I attended the Reed Dance, the King did not pick out a wife. Ooh yes, he didn't! He behaved himself. The Reed dance ceremony is the main supplier of the King's Queens where he picks women to join his polygamous marriages. More probably the King was still recovering from the stinging condemnation he was subjected to by feminists a few years ago after picking and marrying a 16 year old minor.
The Zulu Monarch is big business in KZN and is treated as sacrosanct. King Zwelithini lived a life of a King. He enjoyed a huge annual budget of millions of Rands from the provincial government of KZN just to bankroll his extravagant lifestyle and to finance his royal palaces where he hosted his queens (wives).
His motorcade and entourage was larger than the then Premier of KZN Zweli Mkhize's. His Imbongi (Praiser Singer), was chauffeured in a black Mercedes Benz and his salary was pegged at the level of a director in the civil service. His job was to shower the King with praises as he enters or leaves a venue of the event. In deep Zulu the grey haired man would heap the King with accolades at the level of praise worshipping.

At times I wondered if the King was also the Premier of KZN. He used to give the State of the Province Address (SOPA) together with Premier Mkhize and later with Senzo Mchunu. He would also deliver the main address at the official opening of the KZN Parliament and was even accorded a red carpet welcome at government events. Engines of vehicles of his motorcade were left running/idling for hours as he attends events or meetings. They were never switched off. This is usual a star treatment reserved for a State President.
Even Provincial Ministers of KZN would kneel down when answering to enquiries from the King. I remember one day teasing the KZN COGTA MEC, Nomusa Dube for kneeling when the King summoned her during the Amarula event.
"Sister, I saw you on your knees, what crime have you committed as you were visibly in trouble with the King," I humorously asked MEC Dube, who I regarded as my sister from another mother.
"There is no crime committed here, I was talking to my King. I can't be standing whilst talking to the King Wena," she said. MEC Dube had to be chopper flown to the event when the King demanded her presence at that event.
At one moment we had to dash to the nearby shops to buy a skirt after my female photographer was denied entry into the media space next to the King. We were warned that there was no way a female in a figure hugging jean could be allowed next to the King.
The Zulu King was far from being a saint. In 2014 he fueled xenophobic attacks when he urged his Zulu warriors to drive foreigners out of South Africa.Lala nexolo Silo Samabandla!
–-Sibanengi Dube is former News Editor of 1KZNTV and now Publisher of Zimbabwe Observer