Deceased pilot lady flew presidential team to Karanda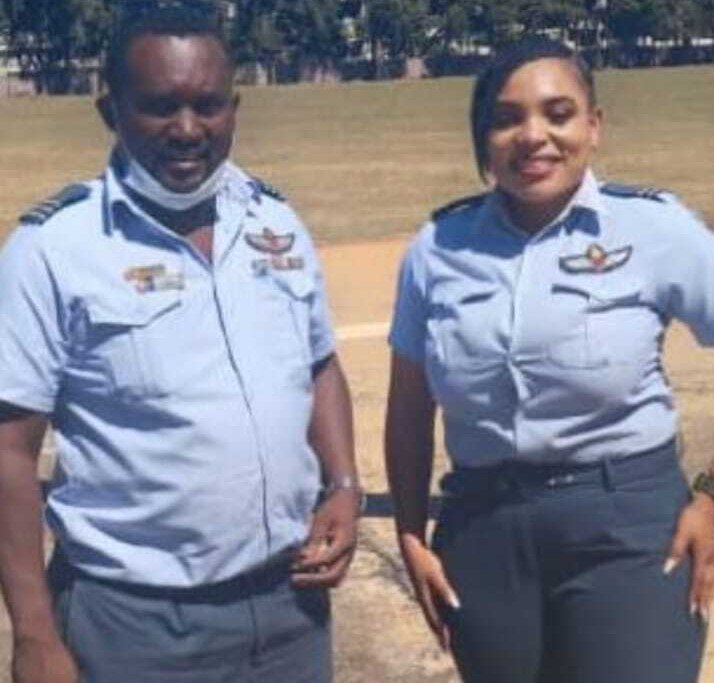 The Air Force of Zimbabwe (AFZ) pilot Flight- Lieutenant Annita Mapiye, who was killed when an Agusta Bell 412 (AB 412) helicopter crashed in Goromonzi on Friday, flew the Presidential team for the official opening of Karanda Bridge in Mt Darwin exactly two weeks before her tragic death.
The narrow bridge was officially opened by President Emmerson Mnangagwa on Friday 16 April 2021.
This was revealed at the time by President Mnangagwa's spokesperson George Charamba using his Twitter handle, @Jamwanda2. Charamba tweeted:
This AirForce of Zimbabwe Lady helicopter pilot is Flight-Lieutenant Mapiye. She flew us to Karanda yesterday. We celebrate this Officer who is the first Lady helicopter pilot of AFZ. Yes, they can.
Flt-Lt Mapiye and her boss, Wing Commander Manyowa outside the cockpit. Well done guys; well done Air Marshall Moyo for giving the girl-child a fighting chance !!!!👏🏿👏🏿👏🏿👏🏿👏🏿
Flight- Lieutenant Mapiye was killed alongside another pilot, Wing Commander Tinashe Thomas Mapiye, and Flight Sergeant Chikamhi, a technician when their helicopter crashed into a house at Plot 2 of Gardner Road, Ward 16 in Goromonzi, Mashonaland East.
The helicopter caught fire on impact and also killed Jade Fenyere, an 18-month-old toddler who was sleeping in the house.