He is medical doctor by day, a sangoma by night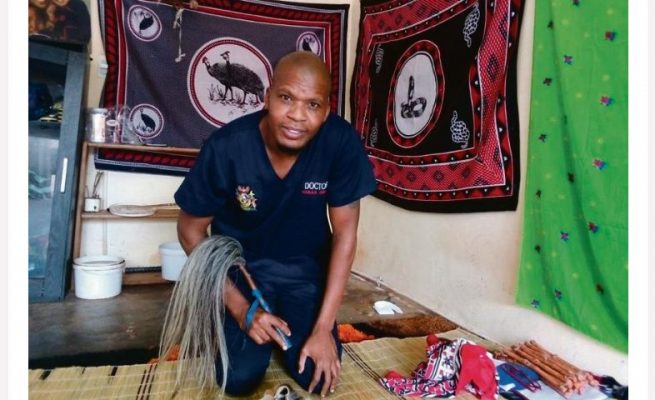 MKHULU Nkholo Seanego (37), also known as Dr Sangoma, is a qualified doctor and trained sangoma.
Seanego is mixing the two related professions even though they are worlds apart. The Cuba trained medical doctor uses a stethoscope by day at his modern surgery, but swaps it with bones at his grass thwarted consulting hut.
Seanego denied his ancestral gift for a long time but eventually couldn't anymore.
He said soon after birth it was revealed to his parents he carried the gift of his great-grandfather and was to be named after him.
At the age of eight he could foresee things before they happened.
"My parents did an ancestral ritual so I could focus on my schooling, and for some years it worked," he said.
After matric he studied medicine in Cuba.
"I was practising as a medical doctor and married with kids when I lost everything.
"I come from a family of traditional healers, but society taught me izangoma are bad.
"Then I realised they wanted my attention. I had no choice but to give it to them."
He said when he went for training, he learnt that izangoma were just ordinary people with a gift to heal. He learnt that medical and traditional doctors could coexist.
Seanego said he's been doing his job as a medical doctor quite well since he accepted his calling.
"Everyday before I go to work I communicate with my ancestors to guide me," he said.
"Even when I'm going to perform surgery they guide me."
— Daily Sun