I am a Commissariat, not an Ambassador, Matemadanda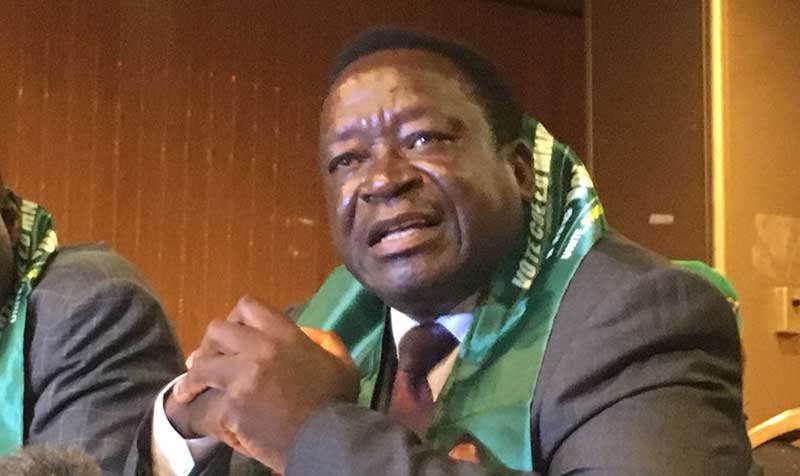 Zanu PF Political Commissar and Defense Ministry Deputy Minister Victor Matemadanda had scoffed at reports that he was fired by President Mnangagwa last week when he was out of the blue deployed on a foreign mission to become the new Zimbabwean Ambassador to Mozambique, the Daily News reports.
I am only being told through social media that I was fired, but on Saturday I attended the central committee meeting and did my work. Yesterday (Monday), I was in the office doing my work as the national political commissar. I don't know who fired me in the press. If anything has been done by Zanu PF it is the secretary for information and publicity who will announce that.

But if there is anyone in the politburo … who got excited that I had been fired, when at the end of last week's meeting it was not announced by the spokesperson, and they decided to tell the nation that I had been fired, this shows that there are foolish people at that level of leadership.
Matemadanda also addressed reports that he was being insubordinate to senior party officials like Obert Mpofu and said they were his juniors:
People are reacting to social media to say I was insubordinate to the likes of (Zanu PF secretary for administration) Obert Mpofu, Patrick Chinamasa, July Moyo, Mudha (Owen Ncube) and Dickson Dzora, but you know very well that I am senior to most of those people.How does a senior become insubordinate to his juniors? People just enjoy writing about me, but I don't know where they are getting this from. I am a soldier and I don't deploy myself. I get deployed by my commander. I was deployed in Mozambique when I was a serving soldier … where there were live bullets.
I had my own gun, and was prepared to kill or be killed, but I never tried to reason whether it was fair or unfair. This is my behaviour. So, we don't question when we are deployed, although there is nothing yet that I have been formally informed about regarding the talk that I was redeployed.
He categorically stated that he had not been told about any redeployment and he has not been assigned to a new role anywhere:
The president has not assigned me although he has the right to send me wherever he wants. He simply told me that there is some critical assignment to give me. I don't know if there is someone he later told that he wanted to send me to Mozambique or he has fired me, like I am now hearing.
He maintained he is still a politburo member:
All he said was that where he wanted to send me, someone of my level in politics was required and that is the politburo level. When we are in the politburo it doesn't matter that I am in the commissariat, but the level I have is that I am a member of the politburo.

That has not been withdrawn and even as the secretary for the commissariat, I have not been replaced. If that was the case he (President Emmerson Mnangagwa) would have appointed my deputy, Omega Hungwe to act in my position, but he didn't do that because I am still here,
Last week it emerged that Matemadanda who if he is assigned to Mozambique will seize to be the Zanu PF Political Commissar and possibly a member of the Politburo was demoted because the ruling party did not like the way DCC polls were conducted among other reasons.
–Daily News