Pay Ministers, MPs a teacher'salary if it is good enough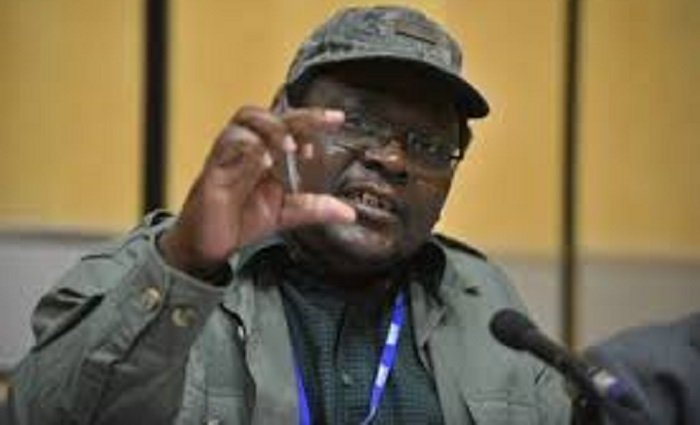 Social dialogue anywhere brings industrial harmony and productivity. In the current impasse between gvt and teachers, which impasse emanates from gvt incapacitation of teachers, social dialogue has been conspicuous by it's absence. We have seen a quantum leap of threats directed to teachers and school heads and even weird proclamation that gvt will now employ the principle of no work no pay. Such a principle is noble where workers are earning a living wage and not in Zimbabwe where gvt has unilaterally culled teachers' salaries. Teachers also have a legitimate right to employ the principle of no payment of a living wage no daily work.
A considerable number of gvt officials have even expressed disappointment with teachers' modus operandi of working for a minimum of a day and maximum of two days per week. There is a deliberate attempt to portray teachers as unpatriotic and insensitive to the country's woes.
The Great Question that must be asked to all these ministers is Are they happy with the teachers' salaries ranging from $13300 to $22500? inclusive of transport, housing and covid allowances. If they are happy can they show their patriotism by reducing salaries of everyone getting a salary from gvt including Ministers to this level? Can these same Ministers surrender their cars and start using gvt buses to go to work? If they can't they must shut up and amplify teachers' call for the restoration of their purchasing power parity pegged at US$520-US$550. As teachers we are sick and tired of homelitic bellicose from gvt officials, let alone hypocrisy of the worst order. Those who think they are patriotic must demonstrate their patriotism by earning a salary equivalent to what teachers are getting currently. If they cant survive on such a salary, teachers cannot as well. A rich man cannot fantasize poverty, and let those who have tested positive to poverty speak on behalf of teachers.
This is no time for rhetoric and empty promises but a time for realism and pragmatic action that can restore meaningful learning and teaching in schools. We are aware as teachers that there are some gvt officials engaging in cold and calculated vandalism of public education in order to prop their private schools or those of their relatives. Our plea is that gvt must invest in quality public education and the payment of a living wage to teachers must be high on gvt agenda, more so in light of Agenda 2030 aimed at revolutionizing education through life serving skills revolution. Well paid teachers in safe schools is a must for quality public education.
—Dr Takavafira M. Zhou is the President of PTUZ