Harare Judge grants CIO torture victims $5000 bail
Legwani Mavhunga and Munyaradzi Mafararikwa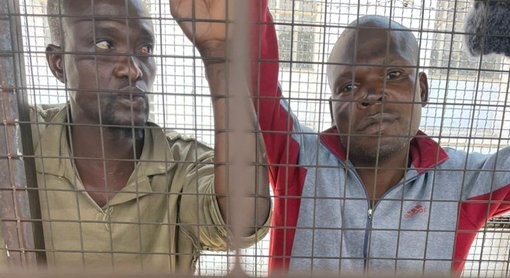 CIO torture victims, Legwani Mavhunga and Munyaradzi Mafararikwa have been granted bail of 5000 RTGS each by Justice Webster Chinamhora
This was despite the State Public Prosecutor Kachidza's opposition arguing that the accused were facing serious charges.
The two are facing charges of obstructing traffic.
Mavhunga and Mafararikwa were arrested when they turned up to Rotten Row Magistrate Court to attend the trial of Zengesa West MP Job Sikhala, who is facing charges of inciting public violence.
The accused were burnt by members of the dreaded CIO using an unknown liquid.
They had to be rushed to hospital as their health continued to deteriorate.