Misihairambwi to be ED's Ambassador in Geneva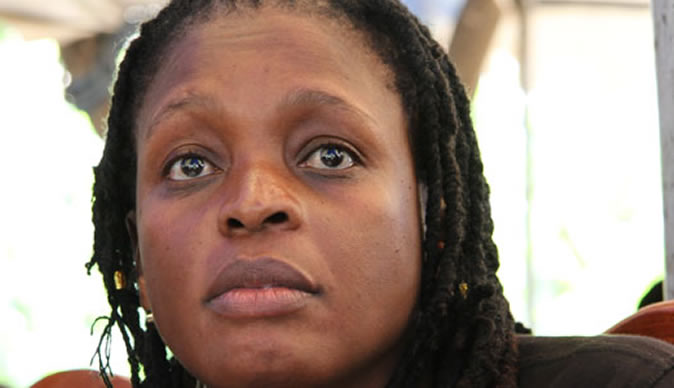 By Mpedzegwa Wamanava
A former MDC T heavy weight, Hon Priscilla Misihairahwi is reportedly preparing to take up an ambassadorial position in Geneva, Switzerland
Misihairabwi who is an MP on an MDC-T ticket is currently doing some diplomatic and protocol training to be Zimbabwe's representative in Switzerland.
The move is likely to shake the Zimbabwe opposition to the core, whose members are on a kind of beehive queue to join Zanu PF's feeding trough.
Misihairahwi could neither confirm or deny when Zimbabwe Observer contacted her for a comment.
"We are not commenting about that at the moment," she said in a telephone interview.
The person who answered Misihairambwi's phone then changed tune and started claiming to be her Personal Assistant.
"I am her PA, she is not available to take this call, but we are not commenting about that issue," she said before dropping the phone.
President Mnangangwa'spokesman George Charamba who goes by the twitter handle Jamwanda confirmed that Misihairambwi was on training.
Charamba posted the confirmation on social media in response to MDC A Vice Chairman, Job Sikhala's tweet about the issue.
"I can confirm that wasara!!" said Charamba.
A Senior MDC A official who preferred to remain anonymous expressed outrage at the rate at which her comrades were being "seduced by mammon."
"Vanonyanya kuda kudya mhani vamwe vangu ava. Madyo atiurayira struggle. The struggle has been sacrificed for the sake of eating," she said.
The late Morgan Tsvangirai's former spokesman and Mabvuku MP, James Maridadi was the first MDC official to be rewarded with a diplomatic post by President Emmerson Mnangagwa, raising fears of possible heavy infiltration of the opposition by the ruling party.
Other senior Party members who crossed the floor to join 'Ngwena' as Mnangagwa is affectionately known are Lillian Timvous, Blessing Chebundo, Obert Gutu and Tongai Matutu.