Prophet TB Joshua's wife, breaks silence over her husband's death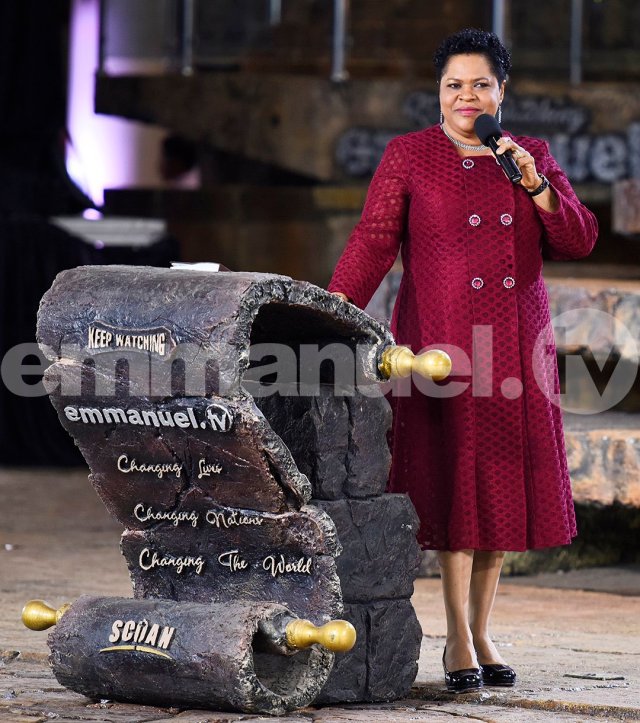 Prophet TB Joshua's wife, Evelyn speaks on husband's death. Evelyn Joshua, the widow of the late Nigerian preacher Temitope Balogun Joshua has spoken publicly for the first time since her husband's death.
TB Joshua was pronounced deceased at a hospital around 3 AM on Sunday morning according to Lagos Police Commissioner (CP) Hakeem Odumosu. Posting on Twitter on Sunday morning, Evelyn that it is heartbreaking to lose a loved one so suddenly. She wrote:
Losing a loved one is never easy; whether sudden or foreseen it's always heartbreaking. Grief can wreak havoc on our overall well being. That's why it's important to stay rooted in the Almighty. Only He can lessen our heartache and comfort us in these times. Seek refuge in Him.
Confirming Joshua's death, Odumosu revealed that Joshua felt unwell during a church service and walked to his apartment where congregants later found him "in an unusual position". He said:
It is true he is dead. I do not know the cause of his death yet. But the information we have is that he was conducting service, along the line, he felt uncomfortable, walked to his apartment himself and never came back.
His people thought he probably wanted to rest or refresh but when they didn't see him after a long while, they went in search of him and found him in an unusual position. The service started in the evening. But it was around 3 am that he was pronounced dead by a hospital.
A controversial character, TB Joshua had a huge following not only in Nigeria where his Synagogue Church Of All Nations (SCOAN) has more than 15 000 regular attendees, but also the rest of Sub Sharan Africa and Latin America.
His followers believed he had the power to heal sicknesses, cast out evil spirits and make people financially prosperous.
Source – Pindula News