Former Studio 263 actor Tinoponda Katsande breaks social media after selling eggs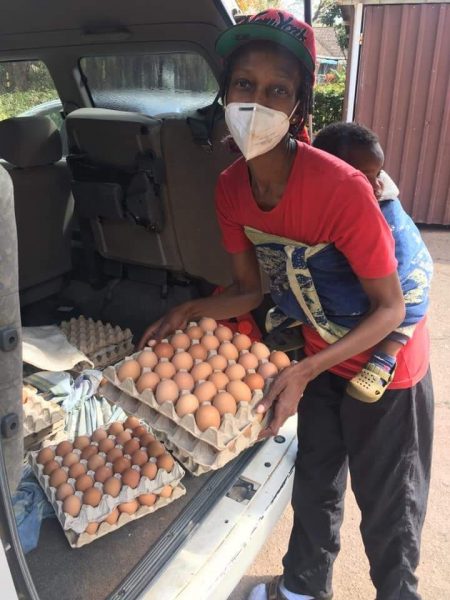 A Twitter-based #FambaTinoFamba campaign that is in support of an eggs business of former Studio 263 actress Tinopona Tino Katsande is trending on social media.
The campaign was in response to a picture of the former actress that also trended on Tuesday triggering diverse views.
While some saw a poverty-stricken former celebrity, some saw an agripreneur.
One of the proponents of the campaign, George Charamba who is the spokesperson of President Emmerson Mnangagwa has since ordered eggs from Tino.
George Charamba tweeted:
Tino, if you follow this exchange, deliver three crates to Munhumutapa for Jamwanda a.k.a. George Charamba! Do so this morning. #FambaTinoFamba
Lee Ann Bernard also tweeted:
Thank you@GeorgeChings has sent his donations and says don't give me the eggs@TinTin263 should buy stock …… so I still have 60 crates to sell off guys please help me push her stock out. #FambaTinoFamba
Tino appreciated those who were supporting her business. She tweeted:
Those in Greystone, Borrowdale area please collect from@Lee_Ann_Cara really appreciate your support thank you for buying 5 crates and pushing out my stock. #getyourselfacrate #FambaTinoFamba #mummyhustle -Pindula