KZN premier Sihle Zikalala under fire after alleged assault video goes viral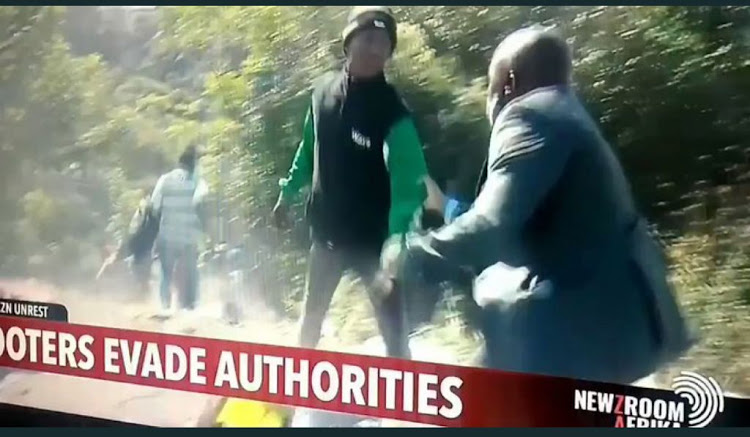 KwaZulu-Natal premier Sihle Zikalala has come under fire for allegedly assaulting someone believed to be linked to a looting incident
Image: Supplied
KwaZulu-Natal premier Sihle Zikalala has come under fire for allegedly assaulting a young man believed to be linked to a looting incident in Phoenix.
Zikalala was in Riverhorse Valley, north of Durban, on Wednesday where hundreds of looters had been targeting warehouses, trucks and businesses since Sunday.
A large SAPS and metro police contingent accompanied the premier, together with a handful of soldiers.
Shortly after the premier left the area, police began firing rubber bullets, teargas and stun grenades at the masses who targeted a truck understood to have been carrying electronic goods.
Social media users slammed Zikalala after a video screened on Newsroom Afrika on Thursday in which a man, believed to be a looter, is caught and hit on the back. The young man however manages to escape and flee. 
One user asked why the premier allegedly assaulted the man instead of arresting him, while another called for his suspension.
Another said: "Sihle Zikalala failed dismally to lead KZN. How does a premier who has access to intelligence and law enforcement agencies end up at this level of assaulting a looter. This clip captures a failure of leadership on many fronts. A guy being assaulted did not burn chemist [sic] plant."
Phoenix residents say they have been hard hit during rioting and looting in the past few days without police protection. They have been repeatedly calling for the army to intervene. 
The premier's office didn't respond to queries. 
–Soweto Live