My maid saw a ghost in broad daylight, at night I used to hear footsteps in the house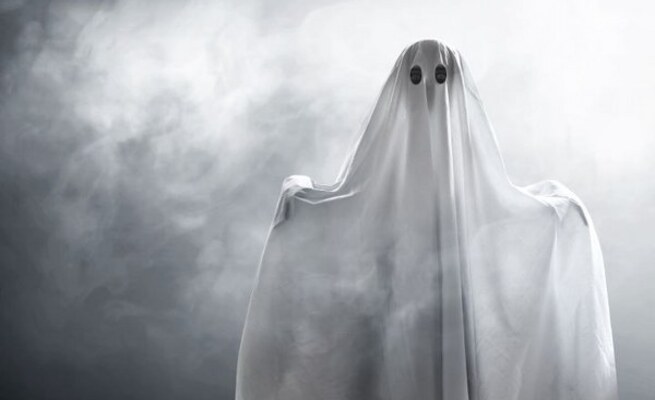 FOR some, haunted houses are just a myth while others have had first-hand experience of frightening encounters.
Stories have been told of houses which have unsettled spirits roaming around making it difficult for families to live in the houses.
This is usually said to be caused by a person who would have died leaving behind unfinished business. Their spirit then hovers around in a bid to send a message to their loved ones.
Stories have also been told of goblins that torment families. Some people use goblins to acquire wealth and then when something goes wrong along the line, the goblins turn rogue.
Mrs Elizabeth Nyoni* said she once rented a haunted house in Mahatshula suburb in Bulawayo where the late owner's spirit was said to be troubled as he wanted his family to stay in the house.
She said the man's spirit allegedly did not want tenants in the house.
"I once stayed in a haunted house and the experience was frightening. At night I used to hear footsteps in the house and outside but whenever I checked I wouldn't see anyone. I wasn't the only one who would hear these sounds as my husband also confirmed hearing them.
"When we talked to the lady who owns the house, she told us that she used to see her late husband in a dream and he would instruct her to go and stay at their house with their children. After her husband died, the woman moved out of their house and rented a small place in the high-density suburbs. She was struggling to make ends meet so she was relying on the money she collected from us for rent to sustain her family," said Mrs Nyoni.
She said she is a Christian and she used to invite church members to the house to assist her with prayers. She said this was just a temporary solution as the creepy tendencies would only stop for a few days and resume again.
Mrs Nyoni said this persisted until she decided to move out of the house. She said some of the people who visited her while she was staying at the house complained of seeing and hearing creepy things.
"A traditional healer once came to the house to view and test drive a car that we were selling. He told us that when we were walking towards the car, he saw a hand touching the door of the car. It was his first time to visit our house but he immediately pointed out that there were evil spirits in the house. My children were continuously complaining about seeing and hearing strange things at night," she said
"I recall a maid who once worked for me told me that she saw a man leave the house during the day. She followed him and tried to stop him in order to find out what he wanted but he kept walking towards the gate and didn't turn back no matter how much she called out to him.
He opened the gate and went out and then disappeared. She didn't see his face. Some of my visitors used to complain that they were seeing strange things in the house and ladies said they were being violated at night."
Mrs Nyoni said when she moved out of the house, she later learnt that the owner of the house eventually returned to the house
Ms Elfina Ncube said she once stayed in a haunted house in Matsheumhlope suburb. She said for several months she used to feel hands touching her at night.
"I once stayed at a house in Matsheumhlope suburb in Bulawayo where the owner was said to have passed away and he was now haunting the house. The man is said to have died a terrible death as he was stabbed. I don't know whether it was the owner of the house who was doing this but at night I used to feel soft, small hands of a baby touching me.
"Whenever this happened, I would push the hands away and quickly turn on the light to see what it was but I wouldn't see anything. At times I would feel a heavy weight on my shoulders while I was sleeping at night. At that time I was a teenager so I never took it upon myself to fully investigate what was happening but it was really scary," she said.
A pastor from the Zion Apostolic Church in Central Africa Michael Ndlovu said they often dealt with problems of people who were failing to stay in their houses as they were haunted.
He said most of the cases were of people that were being troubled by goblins that would have gone rogue. Pastor Ndlovu said in order to deal with such problems they first go to the bush to pray and they fast for several days in order to have strength to face the evil spirits.
He said most of the time after praying for the affected families the problem vanished permanently while a few reported that it only stopped for a few days and then resurfaced.
Pastor Ndlovu said in such cases they go back to the affected house to pray again.
"We have many cases of people who come to us saying their houses are inhabitable because of evil spirits. In some cases, people use goblins and they later go rogue and they start tormenting people. In other cases, a person would have died and their spirit will be troubled.
"It's a difficult task to drive away these spirits but we have done it successfully. Due to the severity of the task we have to go to the bush to pray and seek strength and guidance. After that we go to the house and face the spirits. If it's a case of goblins we drive them away and if it's a case of a restless spirit we put it to rest," he said.
— Chronicle