Zimbabweans Jump Off Second Floor At UK Deportation Centre As They Resisted Coming Back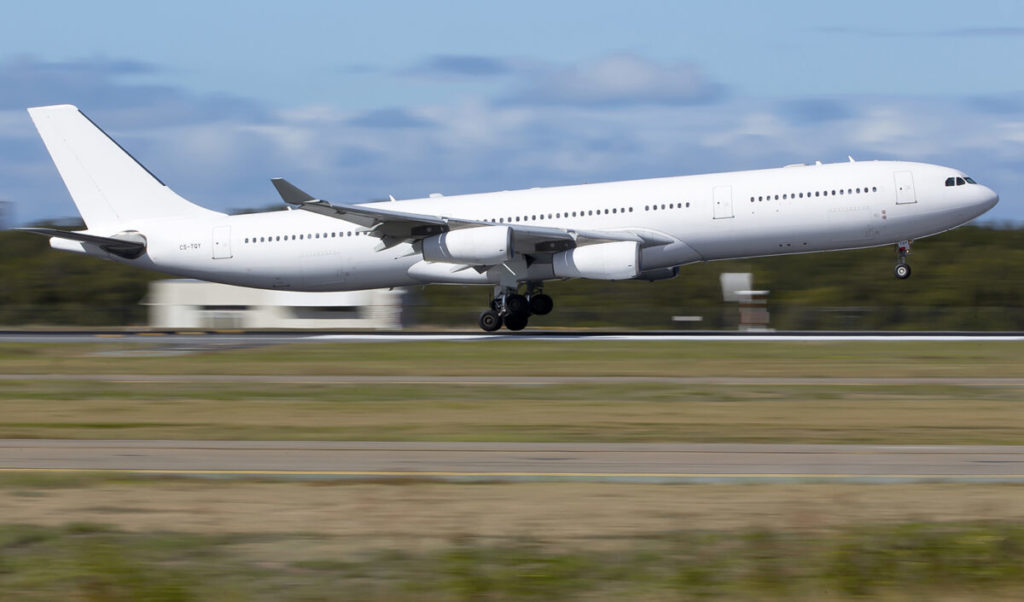 Two Zimbabweans scheduled for deportation reportedly threw themselves from a 2nd floor at Colnbrook immigration removal centre in that country just hours before deportation.
According to The Guardian, the "controversial Home Office deportation charter flight to Zimbabwe took off at about 10.30 pm on Wednesday evening with only around one-third of the passengers on board that officials had hoped to remove."
It is also reported that "hours before the flight was due to take off two detainees due to board it threw themselves from a second-floor landing at Colnbrook immigration removal centre on to netting below. They are believed to have been unharmed and were not removed."
The former colonial power was meant to deport 50 Zimbabweans to the motherland but ended up deporting only 14 due to Covid-19 and legal challenges.
The Secretary for the Home department, Priti Patel says Zimbabweans being deported are criminals who committed serious offences including murder.
Meanwhile, Jonathan Oates, a Labour MP says he will ask the government if an assessment of the situation in Zimbabwe preceded the deportations. He said:
In the House of Lords at about 1240 today, we will be asking the government what assessment it made of the political and human rights situation in Zimbabwe before going ahead with the deportation flight.
Reports suggest that the UK and the Zimbabwean governments initially agreed to deport 150 Zimbabwean asylum seekers but only 50 were set to board the deportation charter flight to Zimbabwe last night.
They are expected in Zimbabwe this Thursday.
Meanwhile, some have engaged lawyers in a bid to stop the deportations while protests have erupted at the Zimbabwe House.
Leeds legislators also joined the protests that are calling upon the UK government to shelve the "inhumane" deportations.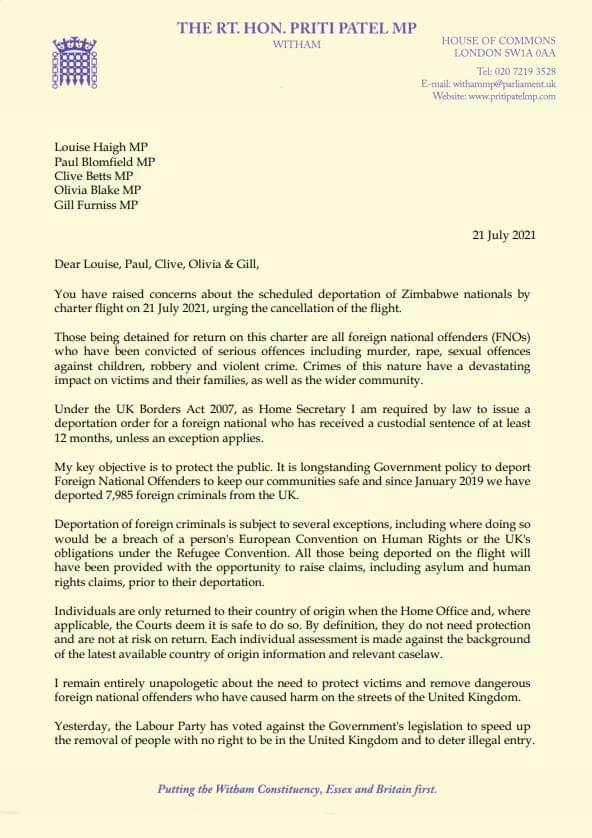 More: Pindula News; The Guardian