ZIMRA impounds 3 transit tankers carrying water disguised as fuel into Zambia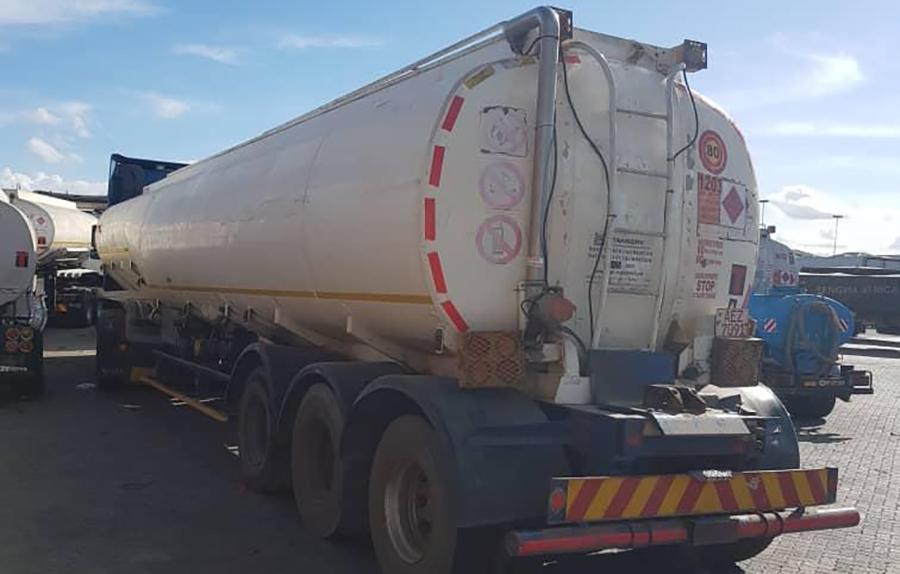 HARARE – The Zimbabwe Revenue Authority (ZIMRA) has intercepted three fuel tankers carrying thousands of litres of water into Zambia – a common scam in which imported fuel which is supposed to transit through Zimbabwe is offloaded in the country without paying necessary taxes.
The three tankers entered the country through the Forbes Border Post on the border with Mozambique after the drivers declared that their final destination was Zambia.
Since this fuel is not for local consumption, no duty is paid on importation. The fuel trucks are sealed at the port of entry and the seals are removed at the exit point after the acquittal process.
ZIMRA's head of corporate communications Francis Chimanda said the three tankers were flagged for physical inspection at Chirundu Border Post before entering Zambia.
One had declared 44,924 litres of diesel, a second 39,932 litres of diesel and a third 45,800 litres of petrol destined for Zambia. The cargo however turned out to be water.
"With the assistance of police, two drivers were arrested and have already appeared in court. The driver of the third tanker is still at large as he disappeared during the physical inspection of the vehicle," Chimanda said.
"Intelligence at hand points to possible connivance between transporters and their drivers as well as some unscrupulous agents. The transit fuel does not exit Zimbabwe and is consumed locally against customs regulations. The smugglers off-load and sell the fuel in Zimbabwe. Thereafter they load the trucks with water and proceed to Chirundu for the acquittal process.
"Once acquitted, they enter Zambia where they drain the water and buy cheaper fuel for delivery to their customers. This ensures that they make a hefty profit in Zimbabwe since they would have brought the fuel into Zimbabwe duty-free."
It is not clear how the seals are tampered with, without ZIMRA noticing.
According to Chimanda, "sealed fuel trucks that transit through Zimbabwe are monitored by an Electronic Cargo Tracking System (ECTS) operated by ZIMRA's Customs and Excise Division."
"The trucks use dedicated routes and any departure from these routes attracts a fine of US$2,000. Removal of seals is a serious offence, which also attracts a hefty fine," he added.